All your questions about Bengaluru housing trends answered
April 10th, 2021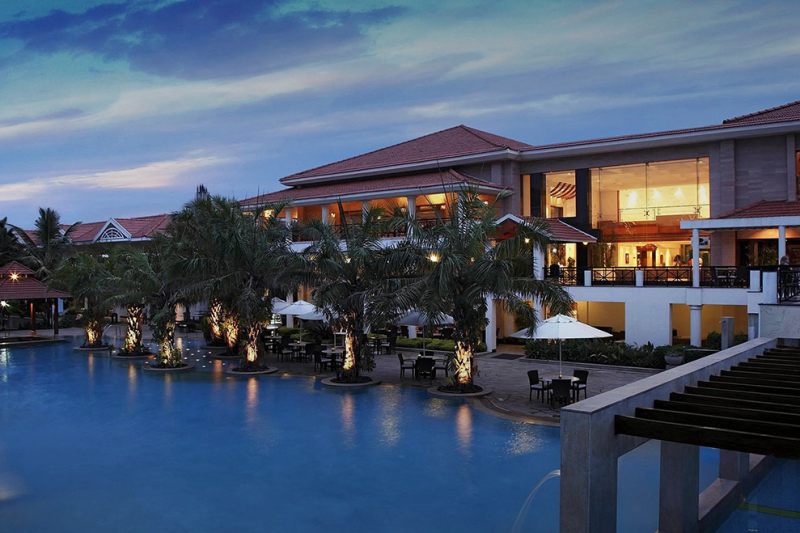 Bengaluru – A city of sustainability, resilience and 85 lakh people
Bengaluru, popularly known as the IT capital of India, is witnessing a sharp growth in the real estate sector, with a squall of deals being finalized during the pandemic period 2020 and the growth stories continuing on to 2021. The sector looks promising, much similar on the lines of Delhi NCR and Mumbai markets. However, unlike other cities, Bengaluru real estate sector is primarily an end user market. According to a report published by the Union housing and urban development ministry, Bengaluru has emerged as the best city on ease of living parameters among 49 million-plus cities in 2020. It came after an evaluation of the quality of life and the impact of various initiatives for urban development. It provides a comprehensive understanding of participating cities on the basis of quality of life, economic-ability of the city, and its sustainability and resilience.
The upscale real estate in Bengaluru
The luxurious neighborhoods of Koramangala, Lavelle Road, Vasanth Nagar, Richmond Town, Ashok Nagar, Rajmahal Vilas extension, Sadashivanagar and Indiranagar are continuing to flourish like never before, with the highest value of retail transactions registered here. A property in Indiranagar, which is around 3,480 sq ft with the built up area of 1,500 sq, has been sold for Rs 8 crore last year. In Indiranagar and Richmond Town, which are located east of Central Business District, classy apartments come with a price tag of Rs 25,000 to Rs 30,000 per sq ft.
Counted among the most expensive properties in Bengaluru is Kingfisher Towers in Ashok Nagar, which was sold for Rs 28 crore in June 2020. Another two units were sold there for Rs 24.1 crore and Rs 28.5 crore last year. Independent homes and high end apartments in the Kingfisher Towers, where the apartment size per floor is about 8,000 sq ft, is being sold between Rs 25,000 to Rs 30,000 per sq ft. Two prime properties, worth Rs 20.26 crore and Rs 13.76 crore were sold in May 2020 in Vasanth Nagar.
Property prices in Koramangala, located South of the central business district, range from Rs 25,000 to Rs 30,000 per sq ft, and the properties on Lavelle Road, in the Central Business District are available in the range of Rs 40,000 to Rs 45,000 per sq ft.
The demand has surged with the COVID19 pandemic across various segments of the real estate industry, where a pitch is being witnessed for high-end bungalows, villas and apartments as well.
Coming home
With increased transparency, enhanced digital access, and relaxed investment norms, and due to the ongoing pandemic, home-buying is becoming a lucrative option for the Non Resident Indian (NRI) market The NRI segment settled in the USA, UK, Singapore, and the Middle East have particularly shown increased interest in properties across cities like Bengaluru, Hyderabad, Chennai. NRIs have several options through digital platforms for enquiring about projects through live chats, virtual tours, and 3D walk-throughs.
The affordable side of Bengaluru
The affordable areas in Bengaluru include Ulsoor, Jayanagar, Kadugodi, Marathahalli, Basavanagudi, and Malleswaram, where real estate price averages between Rs 1,600 per sq ft. to Rs 15,000 per sq ft.
Understanding how the city is divided
To understand the real estate in Bengaluru better, the city can be broadly divided into the following eight parts:
Central Bangalore includes prime value real estate in areas like Indiranagar, and Vasanth Nagar
Eastern Bangalore includes residential areas like Bellandur and Whitefield provide key real estate.
North east Bangalore includes residential areas such as Banaswadi, HBR Layout, Horamavu, Kalyan Nagar, Kammanahalli
Northern Bangalore comprises key residential areas such as Hennur road, Hebbal, Yelahanka and Thanisandra.
South-Eastern: Places here like Bommanahalli, Electronic City and Koramangala provide major commercial real estate.
Southern Bangalore has always been a predominantly residential location with upcoming projects in Jayanagar, Banashankari, HSR layout and Kanakapura road.
Western Bangalore is home to many old and new housing projects in the areas like Heganahalli, Anubhav Nagar, Cambridge Layout, Vijay Nagar, and Chandra Layout.
City's popular destinations
The popular destinations to visit Bengaluru include the following:
Cubbon Park
Bangalore Palace
Nandi Hills
Chola Temples
Wonderla
Karnataka Chitrakala Parishath
ISKCON Temple
Lalbagh Botanical Garden
Tipu Sultan's Summer Palace
Jawaharlal Nehru Planetarium
Bengaluru homebound due to pandemic – its impact on real estate prices & investments.
The year 2020 started with COVID-19 pandemic forcing the world to alter its usual habits. With global companies changing their working style, 'work from home' has become a new normal in a pandemic-stricken world. So, people are now taking more interest in owning a home than before. As per the India Real Estate Report 2020, 89% respondents claim that it is the best time to buy a home. The rate cuts in home loans, attractive offers by lenders, builder discounts are the key reasons homebuyers are planning to invest in properties in Bengaluru. The top buying localities in Bengaluru in 2021 are Banashankari, New Airport Road, Sarajapura  Road and Marathahalli.
The top choice of maximum property seekers remains affordable and mid-segment properties, ready to move-in with over 1800+ sq ft, which is also witnessing great traction. There is a preference among buyers for a 2.5 BHK to 3 BHK within Rs 1crore budget range. Self-sustaining integrated townships, as well as plotted and low-density developments, have seen greater than before curiosity among homebuyers.
Though, during the post COVID times, the real estate industry trend has changed a bit, the bigger picture still remains the same, with a few exceptions. This trend is reflected in the fact that Bengaluru localities, such as Whitefield, HSR Layout, and Electronic city were high in demand pre-COVID-19, and the same localities have now experienced a decrease in demand. Conversely, new localities that are attracting greater interest from homebuyers post-May 2020 include Horamavu (32 percent), Yelahanka (56 percent), RT Nagar (42 percent), and Hebbal (36 percent).