Palm retreat Mayberry- Bringing values within city's limits
May 4th, 2020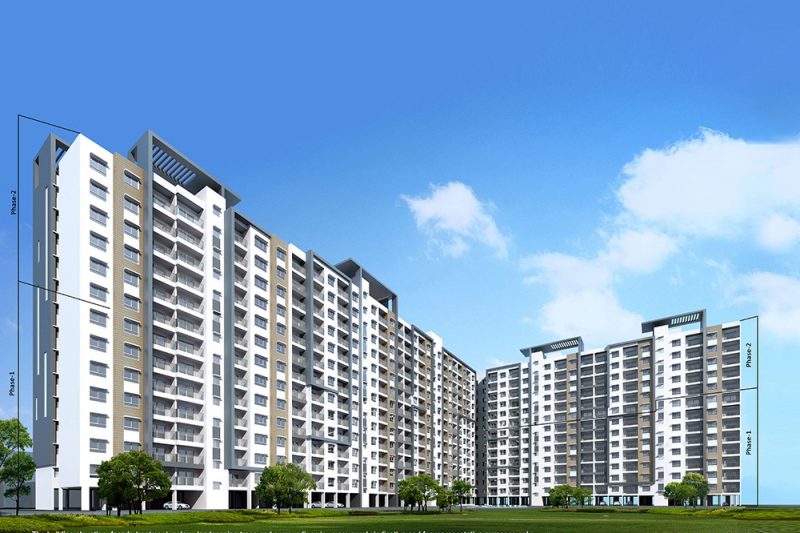 The Palm retreat Mayberry residences are another feather on the cap of Adarsh Developers. Neighbouring the prestigious Adarsh Palm Retreat, Palm Retreat Mayberry is an exclusive gated community located at the Outer Ring road in Marathahalli. These apartments can fulfil the dream of every home seeker.
Carrying the indisputable quality stamp of Adarsh, this project has all it takes to make it the ideal property for those who wish to enhance their living spaces. Located at the heart of technology with Wipro, Intel, JP Morgan, and other technological giants around, the value of the property will only inflate in days to come. Well-connected with Sarjapur road, Hosur road and Airport road, this property is a safe investment option with assured return on investment and rental income.
With primary healthcare facilities, schools, entertainment areas and plenty of job opportunities in the vicinity, Palm Retreat Mayberry is the most practical and sensible choice for your new home.
Mayberry comprises of 2 phases and stands tall with 13 floors. Phase 1 will house 1st to 7th floor and Phase 2 will house 7th to 12th floor. The modern and spacious community is designed with excellent ambience and scenic views. Intricate design and attention to detail in conceiving the amenities of the property make it an enjoyable and optimal living space.  
Luxuries of Palm retreat Mayberry
Spacious, modern, airy, and bright spaces adored with panoramic views and luxurious amenities that can improve the quality of life of its residents. Attention to detail and out of the box thinking make the Palm Retreat Mayberry the ideal living space.
Relax in the spacious pool amidst lush greenery after a login day to unwind and enjoy. There is also adjacent toddler pool for your little ones.Come sunshine or rain, show your sporty side by enjoying a game of Table tennis at our Table tennis arena, at the Pool table or the badminton courts.
You do not have to spend a fortune to keep fit. Mayberry has a state-of the-art gym and a health club furnished with latest equipment where you can get your daily dose of workout.
Watch your children make friends and have a wonderful time playing with each other in the huge play area while you can relax.
There is a yoga and meditation hall that offers the much-needed opportunity to take a breather from the hectic and mundane urban life.
One will be pleasantly surprised as his life unfolds at Palm Retreat Mayberry. The residences are designed to align with the principles of excellence that Adarsh is founded upon.
Why you must make Adarsh Palm Retreat Mayberry your next Home
From high quality of interior fittings to well-laid out and spacious exteriors, Adarsh Palm Retreat Mayberry is your ideal home choice from any viewpoint. Party lawns, sufficient seating, beautiful green walls, periphery plantings, covered waiting areas and walkways make the property give out the ambience of a summer resort.
Contemporary architecture, modern amenities, and affordable housing – Adarsh Palm Retreat Mayberry has all that is it takes to provide comfortable living for you and your loved ones.