Palm Meadows: Luxury world awaits a dream living
September 23rd, 2019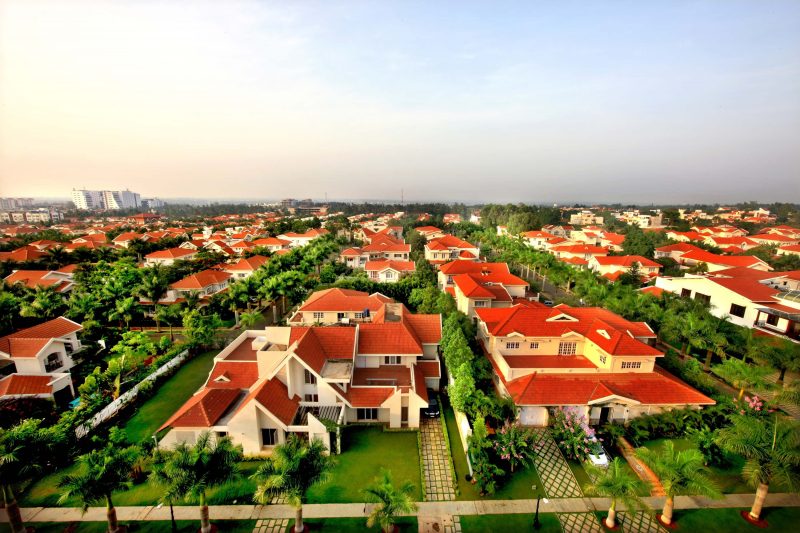 Palm Meadows, is a luxury villa complex in Bengaluru with world-class amenities and premium Victorian-style construction amidst wide-open expanses of lush green natural beauty. Life here is definitely out of the world.
The complex has a cluster of red-roofed luxury villas that are elegantly built-in victorian style. Architecture at its best, amidst private garden for every separate bungalow, there are various amenities that the residents here can avail of from sports, health, and fine-dining to conference rooms, community hall, and a health club.
Palm Meadows, a property by Adarsh Developers, is a class above the rest. It offers extravagant Victorian style villas and layouts across 100 acres of land. Painting picturesque homes, and mesmerising your senses with beauty beyond explanation, Palm Meadows is sure to beautify your life.
Presenting a perfect combination of aesthetics and luxury, the entire surrounding speaks volumes of a utopia amidst nature's lap to give you a perfect feel of serenity and style. With premium and exclusive lifestyle homes on offer, these 570 villas exhibit soulful living where you can relax and rewind after a long day at work.
Salient Features of the Palm Meadows
Here's a detailed view of every relevant information about the exotic Palm Meadows that redefines living.
Location
Palm Meadows is located at Varthur Road in Whitefield, in the Indian city of Bengaluru.
Amenities 
The Palm Meadows host a variety of world-class amenities to make living comfortable and luxurious for you. It boasts of the following:
A multi-cuisine restaurant
A resplendent banquet hall
An outstanding conference room
A highly relaxing bar
A vast swimming pool
A fully stacked and enriched gym
An aerobics hall
A health club and a spa
A badminton court
Now, this is what we call luxury living amidst an idyllic green setting to give you a peaceful night's sleep and a fresh welcoming morning.
Every villa at the Palm Meadows has been built keeping in mind the privacy and security of its residers. Also, with the best of facilities stacked here, life at Palm Meadows is like reliving a dream and walking through a wonderland.
Final Thoughts
Providing a home to millions since 1988, Adarsh Group has been at the top in the real estate industry in Bengaluru. The Palm Meadows is another dream project of theirs which not only provides stability and a roof to hundreds of families but also redefines luxury. Read more here.