Palm Meadows – Exquisite Touch of Luxury & Elegance For Soulful Living
January 13th, 2021
Every family looks for a home that helps them alleviate the stress they receive from the outside world, be it work or anything that bothers you. Living a soulful life in a metropolitan city is quite a task, especially if you're doing a nine to five. Life always deserves the best; following this, it always demands a peaceful home for your family.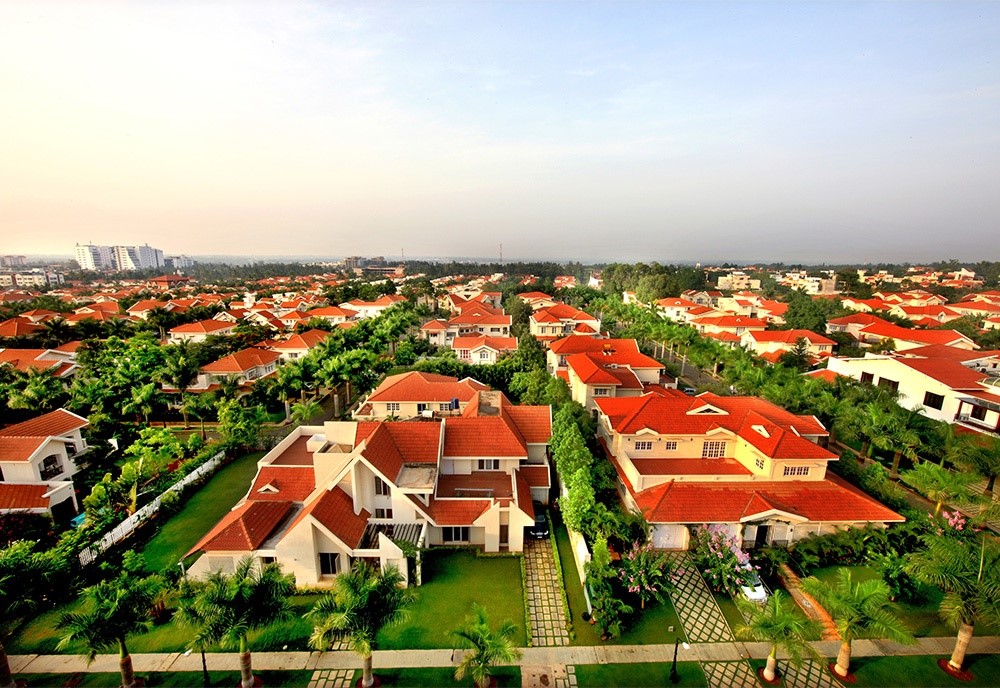 Right Place for the Right Family
Resided between a lush green environment on the outskirts of Whitefield, Adarsh's Palm Meadows epitomises aesthetic beauty and luxury. Sprawling over 100 acres of land consists of 570 Victorian-styled villas to match the personal taste and urban lifestyle.
Modernist Design
Reflecting the essence of modern urban design, Palm Meadows offers the private spaces a connection to nature's serenity. It offers that complete withdrawal from the busy lives which seeks for ideal repose. With the right blend of luxury and nature, Palm Meadows presents that tranquil mood into your soul as interpreting home as nature.
Top-Notch Amenities on the Lap of Nature
Adarsh Group is always known for providing its world-class amenities and exquisite landscapes for their residents. Amenities such as restaurant, banquet hall, conference room, bar, swimming pools, gym, aerobics hall, health club, spa, badminton courts, squash courts, table tennis, tennis courts, library, and indoor/outdoor children's play area are of top-class qualities. Valuing the residents' needs and functionality and offering them the fluidity of space and design flow keep the larger picture of luxurious living intact
The Adarsh Brilliance
Adarsh Group's motto in exploring into the urban biodiversity is ideal for contemporary builders. Modern times demand an urban environment close to nature within the city lights, Indulging luxury into our lifestyle by the touch of sophistication and finesse is the idea Adarsh Group ensues every time.