Why Nagawara still holds value as a real estate destination?
March 19th, 2018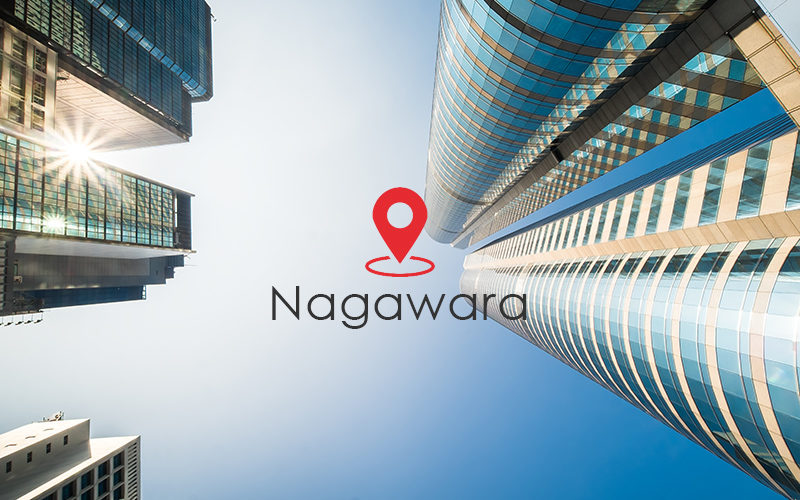 An erstwhile tiny suburb laden with green caps, barren lands and a lake is now one of the hottest property destinations in Bangalore all thanks to the development of Physical and Social Infrastructure and an added advantage in the form of a popular technology park.
Situated between the Hennur Bellary Road Layout (HBR) and the famous Hebbal Flyover, Nagawara, an erstwhile suburb, is now a popular real estate destination in Bangalore. A once wildered and tiny habitat on the outskirts of Bangalore, Nagawara has over the years transformed into a well-known locality on par with some of the bigger and well-developed areas in South and East Bangalore.
Thanks to the Outer Ring Road (ORR) that connects KR Puram to Hebbal, Nagawara over the years has become one of the prime residential locations in the North-East of Bangalore. Today, the area has become a hub in itself in part due to the development of Manyata Technology Park which brought about the subsequent development of both social and physical infrastructure. It has indeed become a hub for restaurants, hotels, schools, health care centres and real estate.
Let's understand in detail as to why Nagawara still holds strong as a top real estate destination –
Manyata Tech Park: The technology park is spread across 424 acres with a building area of 9.8 million square feet and hosts more than 50 companies. The interesting thing about the Manyata Tech Park is that it hosts close to 95,000 professionals making it imperative for the requirement of a massive accommodation or living spaces for these professionals and their families.
The huge number of employed professionals is keeping the need for residential apartments very high in the area. In fact, a large number of IT professionals, owing to constant and tiring traffic on the outer ring road, are shifting bases to Nagawara to avoid delays in travel and to get rid of the daily commuting stress.
The top property types in the area are apartments followed by villas, but of late there has been a spate of property developments concentrating on 1BHKs and Studio apartments. An increasing number of young professionals relocating to Nagawara has led to the rise in 1BHKs and Studio flats.
Karle Town Centre: The Karle Infra group is developing an all-in-all township adjacent to the Nagawara Lake christened as the Karle Town Centre. The centre will be spread over 72 acres of integrated development that will host a Special Economic Zone (SEZ) or an eco-friendly office space, Residential Properties and a Retail Centre to take care of all the shopping needs of the residents. It has a proposed area of 3.6 million sq. ft and 1million sq. ft of office space that would host about 36,000 professionals. The Town Centre is just about 2km away from the Hebbal Flyover making it an instant hotspot for its connectivity to the Airport and other parts of the city.
Growing Connectivity: Nagawara is one of those few areas in Bangalore that are blessed with abundant connectivity. It is strategically situated between HBR Layout and Thanisandra and is very close to the Hebbal Flyover. The number of road networks and flyovers in and around Nagawara area make it a very favourable connecting spot for commuters. Another advantage is the presence of service roads on either side of the outer ring road as commuting alternatives, these service roads provide a huge relief for commuters.
Nagawara is just around 30km from the Kempegowda International Airport (KIA) connected through the NH-7 making it another hot spot for professionals who often travel by air. Situated on the edge of the ORR and close to the Bellary road makes Nagawara a favourite spot for people to commute out of Bangalore city. The proposed Metro line from Gottigere via Nagawara to KIA announced by the government of Karnataka is another feather in the cap of Nagawara as it is slated to become a major travel point from and to the Airport.
Land Parcels: Availability of a good number of parcels is another major reason Nagawara still remains a star area to invest in. Over the last couple of years, both land and apartments values in Nagawara have shown an upward growth making it one of the top real estate destinations in the East of Bangalore. The present property value of Nagawara is anywhere between INR 5,046 to INR 7,749 with an average rate of INR 6,397 per sq. ft. Nagawara stands amongst the top areas in Bangalore as far as rates are concerned. Experts believe that the rates will only increase owing to the many proposals on infrastructure, connectivity and property developments in Nagawara.
Developing Area: Many places in Bangalore have reached the 'developed' stage or have become mature with both social and physical infrastructure making these places very congested to live in. In these terms, North Bangalore (including Nagawara) is better off and is still in the developing phase. We still have areas from Nagawara to the Airport continue to see further growth in terms of both social and physical infrastructure.
In the coming years, Nagawara will still stand as a preferred residential destination for the kind of physical and social infrastructure it will host thanks to the continuous developmental activities being taken up by both the government and private players. Another attractive reason is the spiking real estate rates that will encourage potential buyers to own a property as a long-term investment. Nagawara is blessed with – its natural alignment along the ORR, connect to Hebbal Flyover-Airport Road and of course the proposed Metro Line that will reduce the commute to the Airport from 90 minutes to just 30 minutes, and these reasons will prompt developers to lay more emphasis and focus on this area going forward.