Moving to a rental property? Here's the checklist
February 12th, 2018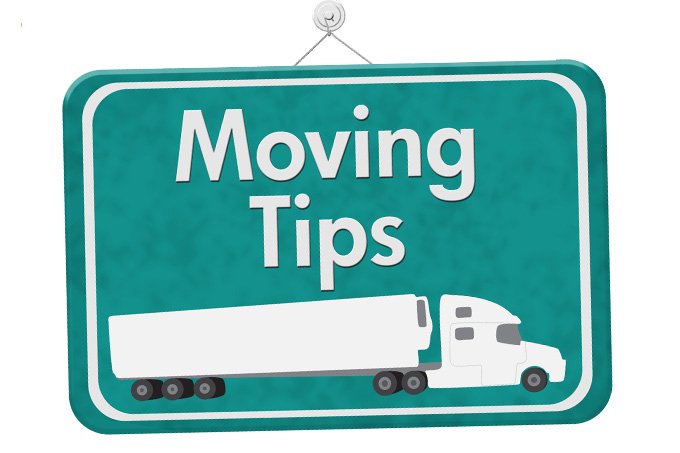 A large section of the population in India lives in rented homes, this is truer in urban areas of the country. Rapid urbanisation has caused a sudden surge in demand for housing leading to higher growth in the rental share of the residential real estate pie.
Many of us move to bigger cities for career or academic reasons and finding a home becomes a top priority. While renting a home makes more sense than buying in the initial stages, it's essential to keep a few things in mind, lest you regret the decision of renting.
Here is the checklist –
Study the Locality: Choosing a locality should primarily be based on your work place or college (for students) needs. Nearness to the place of work or study helps save a lot on time and makes for a stress-free commute process. It also helps save money as your expenses on commuting are reduced. It is often tempting to go with a locality simply because it's popular, but most localities in a top city have all the requirements for a comfortable stay. So, go with a locality based on your priorities and not on its popularity.
Look for Social Infrastructure: Look for a place that has social infrastructure such as – market areas, schools, health care centres, entertainment centres, food hubs, etc. Adequate social infrastructure plays a key role in providing a comfortable and hassle-free life.
Verify Security Measures: If you are renting a flat in an apartment ensure you speak to the apartment committee and get an understanding of the security aspects of the place. Security is essential to a peaceful living, so verify and vet the various security measures taken by the apartment to ensure yourself a safe time. Also, check on security measures taken to ensure vehicle safety.
Check for Amenities and Facilities: Different properties have different set of amenities and its good to validate these from not just the committee but also other dwellers. If you are wanting to move with family (kids included) then your amenities needs are different, check if the apartment complex has provisions for a children's play area. Amenities such as swimming pool, gymnasium, multipurpose halls have become common in many projects but ensure you check if they come free or are charged.
Move Based on Budget: Sometimes, it is tempting to opt for a fantastic place by paying a huge sum. Think it over, do you really need such a place? Can you afford it? If you are a first-time mover or a newcomer (new to job or study), go with a place that meets the basic needs and falls within your budget. At a later time, as you get acclimatised and grow in earnings, you may choose a fancier place.
Unearth Hidden Costs: Quite often tenants are in for a shock after they move in—spend on rental is more than what would have been discussed. Have clarity on the additional charges that might be levied as part of your rental. Most places have electricity and water excluded from the monthly rental while a few include these two as part of the rental. Have a separate meter fixed for your power consumption so you know exactly what you are paying for.
Mystery of Maintenance Costs: Maintenance costs in most cases are additional and are excluded out of the rental. Check with owner/committee to know what facilities and support come under maintenance. There have been many cases where maintenance costs are charged regularly but the promised services are either not given or are sub-par. In most places, maintenance costs are a mystery and might not meet the service levels.
Water Woes: Lack of adequate amount of water or even erratic supply can kill your entire day. You must verify and re-verify on the water availability in the place. Does the place have a government supply? Does it have enough ground water? What are the alternate water supply arrangements and from where would this be sourced? These are questions you will need answers to, for water problems can create an unbearable havoc.
Rental Agreement: Read and understand the rental agreement thoroughly and if possible, ask your friends (who have rented) to read it too, you will get perspectives and will also understand if the owner has put in additional but unnecessary conditions. Once signed, you will not have scope for changing anything except for leaving the place, and mind you—some agreements are such that you are NOT allowed to leave when you want!
Some owners also include an additional 5-10% rental increase on an annual basis citing ''growing costs'' and ''other'' factors, be very sure to understand the cause of incremental rental. What can be worse is that you are charged incremental rentals every year and yet not get the benefits for doing the same.
Thorough Home Inspection: Do a thorough check of the home and surroundings, more than once. No harm in conducting a strict check and getting clarified on things. Double check the tap systems inthe kitchen and bathroom and check the toilet system and pipelines, some owners have the habit of masking things only for you to later realise and regret. Check on the switch boards, alarms, power connect and wiring, you need to ensure they are all in good working conditions before you move.
Renting a home is a much easier option especially when you have an urgent need or have relocated from another place but ensure you have the checklist in hand as you zero-in on the home of your choice—prevention is better than cure.