What Makes Devanahalli a Promising Real Estate Destination?
October 29th, 2017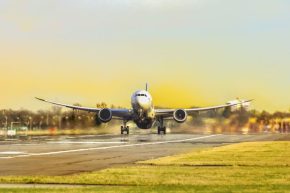 What are the basic pre-requisites of buying or taking a house on rent? Firstly, it should be in close proximity to the workplace so that the travelling time to and from work is less and thereby reducing the stress, trauma and giving more free time. Secondly, facilities such as good schools, malls, parks are easily accessible so that basic needs are taken care of. Also, transport is easily available to travel anywhere within or outside the city.
If one considers these aspects, then Devanahalli is fast becoming a promising real estate destination in Bangalore. Geographically, culturally and socially, Devanahalli is strategically placed to make it a preferred destination for real estate.
Geographical reasons:
Connectivity to airport: The Kempegowda International Airport is strategically placed, located about 5 kms south of Devanahalli.
NH7: This highway connects Devanahalli to Hebbal and hence makes transport easier. It is expanded to a 6-lane road, making it more hassle-free.
BMTC: The local Bus network connects Devanahalli to other pockets of the city, making travel convenient.
Business reasons:
Devanahalli is fast becoming a major real estate destination for people working in the IT field. Its proximity to major IT parks is the reason behind its robust growth in real estate. Here's Devanahalli's proximity to major IT parks.
Embassy Manyata Business Park is located about 30 kms from Devanahalli via NH4
Embassy Manyata Business Park is located 38 kms away from Devanahalli via State Highway 35
Devanahalli Business Park with two IT Parks coming up on 400 acres adjoining the airport is all set to fuel the real estate growth in the region.
Devanahalli is situated near an upcoming multi-billion BIALIT Investment Region and thus fuelling the rapid growth in real estate. It is slated to be the largest such IT region in India.
Cultural reasons:
It is the birthplace of former freedom fighter Tipu Sultan and is also home to tourist attraction such as Devanahalli Fort.
Infrastructure reasons:
The growth of infrastructure in Devanahalli has contributed a great deal in the robust development of real estate in this region.
Some of the rapid developments expected in this region include:
ITIR Phase-1 is expected to be ready by 2020. Many IT majors are expected to shift here, and hence will create millions of jobs.
Planned metro connectivity via phase 2 will soon be a reality.
New satellite ring road to link Devanahalli to Doddaballapur.
Aerospace Park & SEZ is expected to be fully occupied by 2018 and lend growth to real estate in the region.
International Convention Centre, Shell, IFCI and Ascendas are expected to be ready soon.
Social reasons:
A good neighbourhood has quality schools, hospitals and malls to suffice the needs of the individual and families. Devanahalli includes the following:
Reputed schools such as Akash International School, Gnana Deepa Academy Residential School, Canadian International School, Mallya Aditi International School and The School of Ancient Wisdom.
Hospitals such as Columbia Asia Hospital, Aster CMI, Akash Hospital and Regal Hospital
Malls such as World Market Mall and Elements Mall
Hence, Devanahalli is fast becoming a major residential spot where basic necessities are taken care of and hence, residential prices are soaring up. It's the best time to invest in this region.