Live Your Life King-Size with AdarshAstria
October 20th, 2020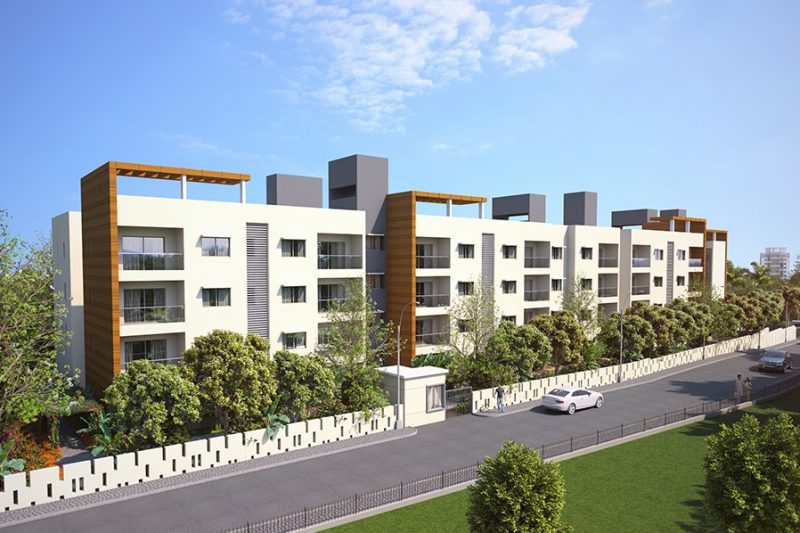 Your home should be nothing short of a luxurious sanctum. It is where you should be free to get in touch with your inner spirit. An expansive property built aesthetically is all you want in your home. If you are looking for a unique combination of serenity and fashionable living, Adarsh Astria is the place for you to be.
The art of boutique living has been brought to life by Adarsh Astria. Situated in the heart of Banashankari, this project is close to most popular suburbs of the city.
Reside amidst sprawling luxuriousness
The legacy of the Adarsh Group was not built in a day. They have been in the real estate industry for the past three decades and emerged as the doyens of luxury living. Adarsh Group is committed to make fine living available to those with a passion for life.
What makes Adarsh Astria stand out in the race of housing projects is its ability to connect with your inner spirit. Every structure of this project is an exemplary example of architectural excellence. This residential complex lets to connect to the nerve centre of corporate life while staying true to your own tranquility, right in the comforts of your lavish home. You get a tightly-knit community complex at Adarsh Astria. Along with a sustainable social circle, you also get to maintain your privacy in your cozy abode.
Enjoy the finer things in life within your living quarters
We all know how constricting urban life can be. It often feels like we are caged in a terrible small concrete structure. However, Adarsh Astria gives you the opportunity to break free of all the shackles. It allows you to spread your wings and reside in the house of your dreams.
Adarsh Astria offers 39 exquisite residences for those who love to live life king-size. You have the option of choosing between flawlessly designed 2 BHKs and 3 BHKs. With ample space and world-class architectural features, this housing project brings an old-world charm to the bleakness of city life. Let your soul rest and be nurtured by the warm touch of the nearby greenery.
Lead a life fit for royalty
If you have a penchant for all things fine and luxurious, Adarsh Astria is destined for you. Never again do you have to spend your days cooped up in drab apartments. At Adarsh Group's latest venture, you can bathe yourself in the serene glow of nature. A lavish lifestyle, fit for the kings is what you get. You can stay active, unwind after a long day at work, and spend time with your loved ones, all in the comforts of your lovely home.
At Adarsh Astria, we understand the need to get away from the oppressive pressure of the city. So, our living quarters have been designed to provide you with the utmost comfort. Wake up to the mellifluous call of birds. Sip a cup of tea as you sit surrounded by the tranquility of nature. This housing project offers top-notch architectural excellence for those who are looking for a paradise on earth.
Thus, begin a new chapter of life here, at Adarsh Astria. Give meaning and luxury to your life with your dream house. You and your loved ones deserve only the best architectural masterpiece to call your home. At Adarsh Astria, you get the chance to select a gorgeous abode, just like you have pictured it all along.