Kanakapura Road—The Substance Behind all the Hype
October 9th, 2017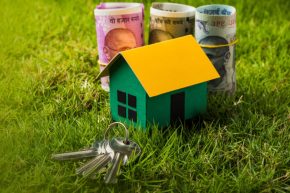 If you have been looking out to make any kind of real estate investment in Bangalore, chances are that Kanakapura Road is on your investment radar. From affordable housing projects to high-rises and villas, Kanakapura Road has a hub of real estate projects attracting both investors and home seekers. Close proximity to Bangalore city centre along with just an hour's drive to the Kempegowda International Airport located at a distance of 44 Kms, Kanakapura Road has been offering good returns over the last few years for investors.
Being one of the hottest investment destinations, the substance sometimes can get hidden behind a hype created by real estate agents, investors and buyers. Thankfully, Kanakapura Road lives up to its vast potential as the hype is totally and fully backed by the substance on offer making Kanakapura Road a wise real estate investment destination for the future.
Kanakapura Road—A cosmopolitan neighbourhood with options for every budget type
Kanakapura Road real estate market has been growing steadily over the years thanks to many positives associated with the area. The vast areas of land available for builders and developers, the seamless connectivity by well-laid roads as well as BMTC bus network along with the availability of various real estate options make Kanakapura Road a true investment destination in the city.
As a premier cosmopolitan area, Kanakapura Road offers wide options from high rise apartments available on a budget to independent houses and high end villas catering to the needs of sections of society. Presence of social infrastructure and easy accessibility to workplaces with good connectivity to areas like Bannerghatta Road, Sarjapur, Outer Ring Road and Electronic City make Kanakapura Road a preferred destination for IT employees as well as working professionals.
Good connectivity and close proximity to employment centres
Kanakapura Road offers excellent connectivity making it one of the strong points for investment in the area. Kanakapura Road is connected to the NICE Road crossing connecting Mysore Road to Bannerghatta. Using the Mysore Road, residents of Kanakapura Road can reach any areas on the outskirts of Bangalore without worrying about any traffic bottlenecks. Areas like JP Nagar, Banashankari and Jayanagar are all easily accessible from Kanakapura Road. The close proximity of the National Highway 48 and the wide range of services offered by BMTC bus network means connectivity remains one of the strongest USP of the region. The connectivity is likely to gain even more significant boost once the Metro line gets extended to Anjanapura from Puttenahalli through Kanakapura Road.
Bengaluru Metrorail—a feather in the crown of Kanakapura Road
Kanakapura Road with its vast available land stretches is likely to make another big ticket transition once the eagerly awaited metro project starts functioning. The Bengaluru Metrorail authority has announced the development of green line moving through the entire stretch of South Bengaluru and having many stations on Kanakapura Road. The metro connectivity is likely to offer great deals for investors in both medium and long term. The Bengaluru Metrorail project is indeed going to be a feather in the real estate roadmap of Kanakapura Road.