Independent houses being replaced with modern spacious villas, gated communities.
March 3rd, 2020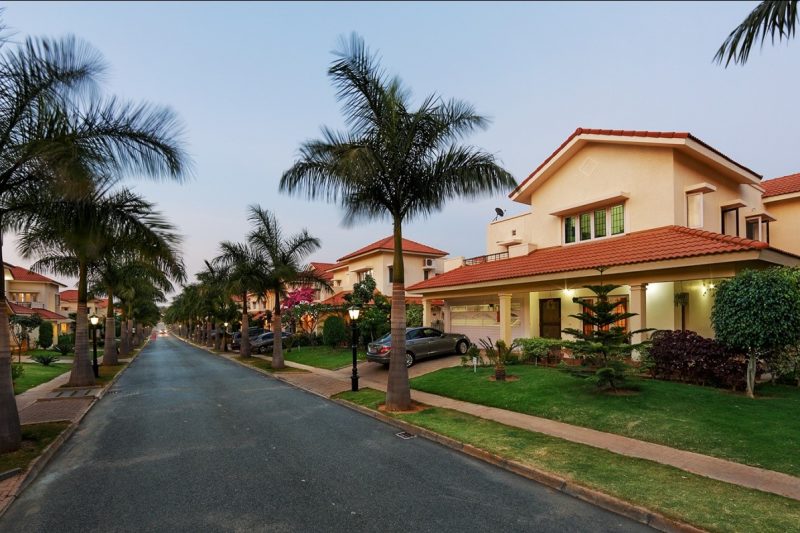 Snippet 1 – Along with the changes in real estate, there has been a dynamic shift in people's preferences as well. Nowadays, houses are being slowly replaced by modern and spacious villas and gated communities.
With the fast-paced development around us, the housing structure has changed rapidly as well. Along with the changes in real estate, there has been a dynamic shift in people's preferences as well. Nowadays, independent houses are being slowly replaced by modern and spacious villas and gated communities.
Independent houses are those which are located on an independent plot and have their boundary walls. Most of the time, they are surrounded by other houses as well. Also, people have ownership of the plot of land as well. Generally, they are more focused on separated living.
Villas are similar to houses but are much larger and are mostly located away from the hustle-bustle of the city. While houses focus on normal living space, villas are spacious and surrounded by a big plot of land. Thus, villas are mostly focused on being a luxurious vacation home. A villa may have multiple rooms, swimming pools, and other amenities.
In comparison, gated communities consist of a medium to a large society of different people living together in the same building. Here, each resident has sole ownership of their respective apartment. Gated communities are a perfect blend of independence, privacy and a feeling of community. Additionally, a gated community offers a lot more amenities as compared to independent houses and villas.
Detailed Comparison between Villas, Gated Communities and Independent Housing
Incidentally, both villas and gated communities offer some benefits that are not available with independent housing. Here are some key differences between them.
Location  
Generally, independent houses are located in the developed regions of the city. Gated communities too are situated in the heart of the city or important parts of the region but with spacious outdoors. Villas, on the other hand, are usually located in the outskirts, which promise an atmosphere of serenity. The whole purpose of a villa is to provide a luxurious vacation home.
Pricing  
Villas are slightly more expensive than independent houses or gated communities. This is due to the added extra land ownership that comes with owning a villa. But at that cost, you get more facilities and amenities, with undeniable privacy and feeling of home. Gated communities can be an affordable alternative with similar features.
Maintenance Cost  
Independent houses are usually under-maintained, and they often age badly. The painting is at the discretion of the house-owner, so the maintenance takes a backseat. Gated communities, thankfully, share the burden of maintenance, making it easier for the residents to avail a large number of facilities as well as, keep the exteriors of their home, looking in their best shape.
Long Term Investment  
Since villas are located in a spacious remote area, they serve as a good long term investment. On the other hand, independent houses are slightly riskier in terms of how the surroundings change. For example, if there is a mobile tower erected very close to the house, the value goes down drastically. The value of independent houses remains dependent on a lot of other factors that are not in control of the house owner. Gated community property resales are easier and more profitable, compared to the other options.
Security & Privacy  
Gated communities offer the best security as they are guarded by security personnel hired by the building group. Villas and independent homes require extra measures for good security. In terms of privacy, a gated community can be filled with like-minded individuals and offer opportunities for socialization. Villas, on the other hand, offer great privacy, and with the state-of-the-art security measures added by construction companies, they are like a fortress.
Home Improvements 
Both villas and independent houses offer great opportunities for home improvements. Since the immediate plot is yours, you can easily modify or improve any aspects of your living space. Gated communities lay special emphasis on the aesthetics of the exterior, which means that you wouldn't have to worry about improvements at all and you are fully in charge of your home interiors.
Decision Factor  
In the case of urban cities like Bangalore, Mumbai or Delhi, you should opt for gated communities or villas, as they provide various benefits. You can opt for independent homes if you can deal with the ups and downs of a un-gated living. In the end, the final decision differs from person to person based on their preferences.