How Technology and Social Media Influence the Heart of a Home Buyer
April 21st, 2019
Technology and social media have truly changed the way real estate sector functions viz the potential home buyer and the seller/broker.
Increasingly, real estate brokers and residential development companies are taking to social media websites such as Facebook, Instagram, Pinterest, and YouTube to effectively connect with potential customers to sell the best of properties. In fact, social media marketing is considered to be cost-effective apart from being one of the most efficient tactics of luring clients into buying a house.
Certainly, rigorous advertising through technology is more than enough to attract home buyers to strike a deal.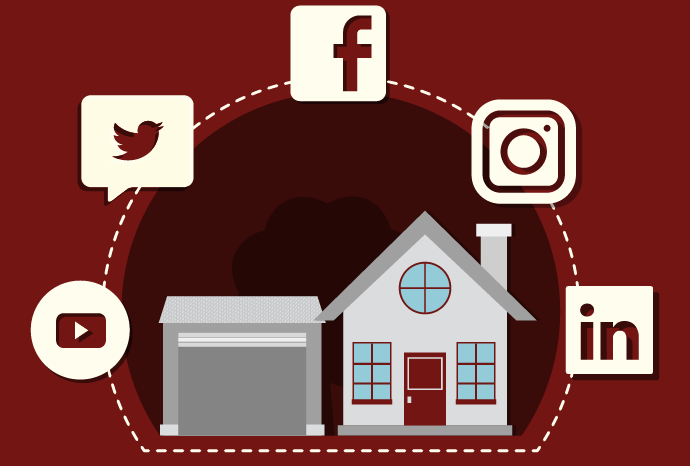 Influencing home buyers the social media way!
The mass reach of social media websites has contributed tremendously towards the increasing sale of properties by real estate developers. Here are some of the advantages that social media offers to home buyers:
Easy access
A home buyer, sitting in the comfort of his living room can not only scroll through the range of houses that are up for sale through the internet but also take a sneak peek into the prices at which they are being offered.
Reviews
Reviews are a tell-tale story of a product or service. While viewing potential properties, homebuyers have an option to view reviews and comments on a certain property. The reviews that are usually written by previous customers or experts provide useful information about their experiences related to the purchase. This, in turn, goes a long way in making a wise choice before you invest your hard-earned savings into the property.
Pictures of interiors
One great benefit of social media for home buyers is that you get to view the interior of a house right in front of your screen. Popular websites such as Instagram and Pinterest let real estate developers upload pictures of various interior locations of the houses to give their customers a fair idea of what the house is like.
Virtual tours
Powerful visuals through tools like photography and video are a potent weapon in the hands of real estate brokers and developers to influence home buyers. Virtual tours on social media help the buyer experience the feel of the property first hand without even visiting the same. That apart, the brand awareness created from such tech tools make it extremely easy for brokers to attract customers for luxury homes, villas, etc.
Wide reach
Facebook posts and YouTube videos of expert reviews and development projects apart from interviews of developers help real estate honchos repose an element of faith in their customers. Through such videos, homebuyers get a glimpse of what a property would look like once it is fully built-in addition to obtaining knowledge from experts about why they should invest in a particular project.
So, this was all about how technology and social media help influence a range of home buyers that real estate brokers and developers are always on a lookout for. If you too are interested in buying a home, log on to your social media accounts and find a property like the ones provided by Adarsh Group for yourself today!