The future of Brokers in Indian Real Estate
March 19th, 2018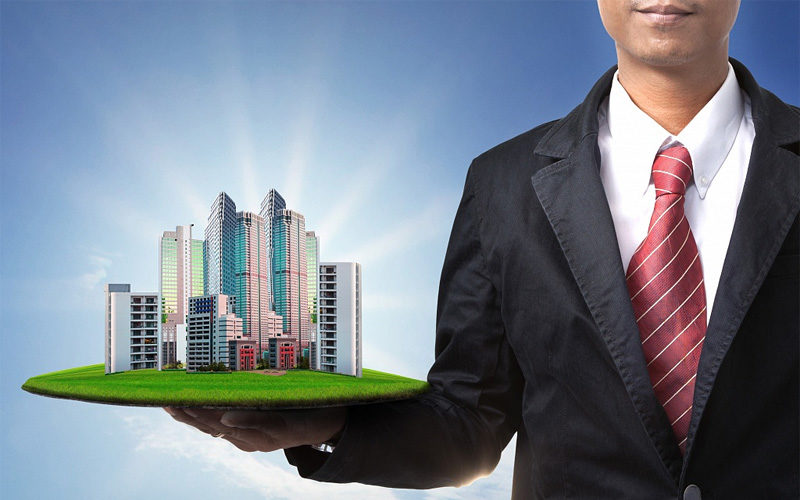 New government regulations and a need for a more transparent and accountable mechanism in home brokering will change the dynamics of the broker market in India.
Do I go with a broker or not—happens to be the perennial predicament.
The question pops up in our minds often as we begin to look for a home. It's only natural as we ponder on hiring a broker what with all the uncertainties that come purchasing or even renting properties through brokers. But these days, purchase of homes and finding rentals are getting difficult due to time constraints. This is especially so, in big cities where searching for a 'good' home can be as tiring and stressful as it can get with a lot of uncertainties and lack of proper information on projects.
Home Broker market – Unorganised and ill-regulated
Unlike that in the West, house broking business or market in India is highly fragmented and largely unorganised leading to what can be termed as a fairly uncertain environment of the broking business. Apart from a few registered agencies, the market is run largely by individuals or groups and more often than not there is no relevant authority to report to or responsible for in case of trouble. As per a report, there are around 200,000 brokers operating across the top 10 cities in India and make an average commission of INR 140,000 million every year. Now, this is a huge but largely unregulated market that needs some cleansing.
Save for a few, the larger section of buyers need the services of Brokers and more often than not the experience has been distasteful as buyers often fall prey to the irregularities of brokers. It is also unfortunate to know that in certain cases, the developers collude with the brokers to take advantage of the unsuspecting buyers leading to some unfavourable experiences and losses. Brokers for long had no authority to report to nor were held responsible for any unfair means of conducting business and this led to an unquestionable dominance of brokers with buyers having almost no powers but to comply with brokers.
This was until 2016 when the government of India passed the Real Estate Regulation and Development (RERA) Act that made it very important for both developers and brokers to abide by certain rules and regulations during the process of selling the property.
RERA Act—Enforcing regulations and responsibility
So, with RERA in full force, what lies ahead for the Broker?
Registration: Under the RERA Act brokers and agents are required to register themselves without fail and without a registration ID they will not be permitted to function as brokers.
Accountability: Once registered, brokers will have to be responsible and are absolutely accountable for their actions and work. Their business activities and practices will be under the radar and buyers will have access to brokers' or agents' experience and track record which will establish clarity and accountability.
Awareness: Brokers can no longer quote the builders if something goes wrong, they are very much required to know the background and status of the project and are directly responsible.
Punishable Offence: If brokers do not register themselves and fail to comply with the provisions of section 9 and 10 of the RERA Act, they are liable to pay a sum of INR 10,000 per day for all days under default.
The Way Ahead—Responsible and Accountable
If brokers wish to survive and sustain themselves in the future, they will need to move away from being mere real estate brokers to being real estate advisors. The broker of the future will be defined, recognised and appreciated by these few important characteristics –
Law abiding: First and foremost is for the broker to get himself or herself registered as an agent and then abide by the regulations and rules as defined for a broker.
Professional: Moving in as a redefined broker will help brokers or agents carry an air of importance and also help them shed the image of that 'unprofessional and unfair' dealer. A professional outlook will help brokers establish themselves as credible middle men who would work towards the benefit of all stakeholders involved and not just themselves.
Knowledgeable: This aspect will have more importance than it had before. It is not enough if the broker has knowledge on details of properties or the locations alone. It is even more important for brokers to have knowledge on all aspects of a project development from – legality of the land used for construction to status of construction to amenities and facilities and potential delays in construction. This sort of knowledge is what will define and distinguish an average broker from a successful one.
Tech-savvy: Even while technology plays a key role and helps buyers in a mighty way, brokers, in fact, can make use of the same technology and build a credible name for themselves in the business. Along with adhering to the regulations and donning a more professional role, brokers can actually use technology in the form of Social Media promotions, mobile applications and different tools to uplift their image and brand on the digital platforms and forums. This will go a long way in helping them gain credibility, business and establish themselves as trusted brokers.
The Indian Real Estate is set on a different mode as the RERA Act aims to bring in more transparency, discipline, clarity and efficiency to the sector. Brokers, by default, will need to pull up their socks and move away from their past practices of unorganised brokering and adopt a more professional and accountable approach. As far as the future of real estate brokers is concerned, it is actually in their hands—complying with set rules, operating in a transparent manner, becoming more accountable and playing the role of advisors will reimagine their roles and help them achieve the much-required business and brand.