Changes to Make in Your Home Decor for the Upcoming Festive Season
November 2nd, 2020
The festive season is upon us. With the COVID-19 pandemic having dampened our spirits in recent times, the celebrations of the different festivals are relatively subdued this year. Social distancing measures are in full swing. Most people are choosing to stay at home with their loved ones instead of venturing out. But this should not hamper the grandeur of the festivities.
This season is one of joy, peace, and happiness. With upcoming festival on the list like Diwali, we can celebrate responsibly. Since we are more likely to hold the usual festival rituals at home this year, it is essential to deck up on our home décor. After all, a beautiful home only adds to the glamour of the festive ceremonies. You can make a few simple tweaks here and there to usher in the gaiety of this joyous season into your abode.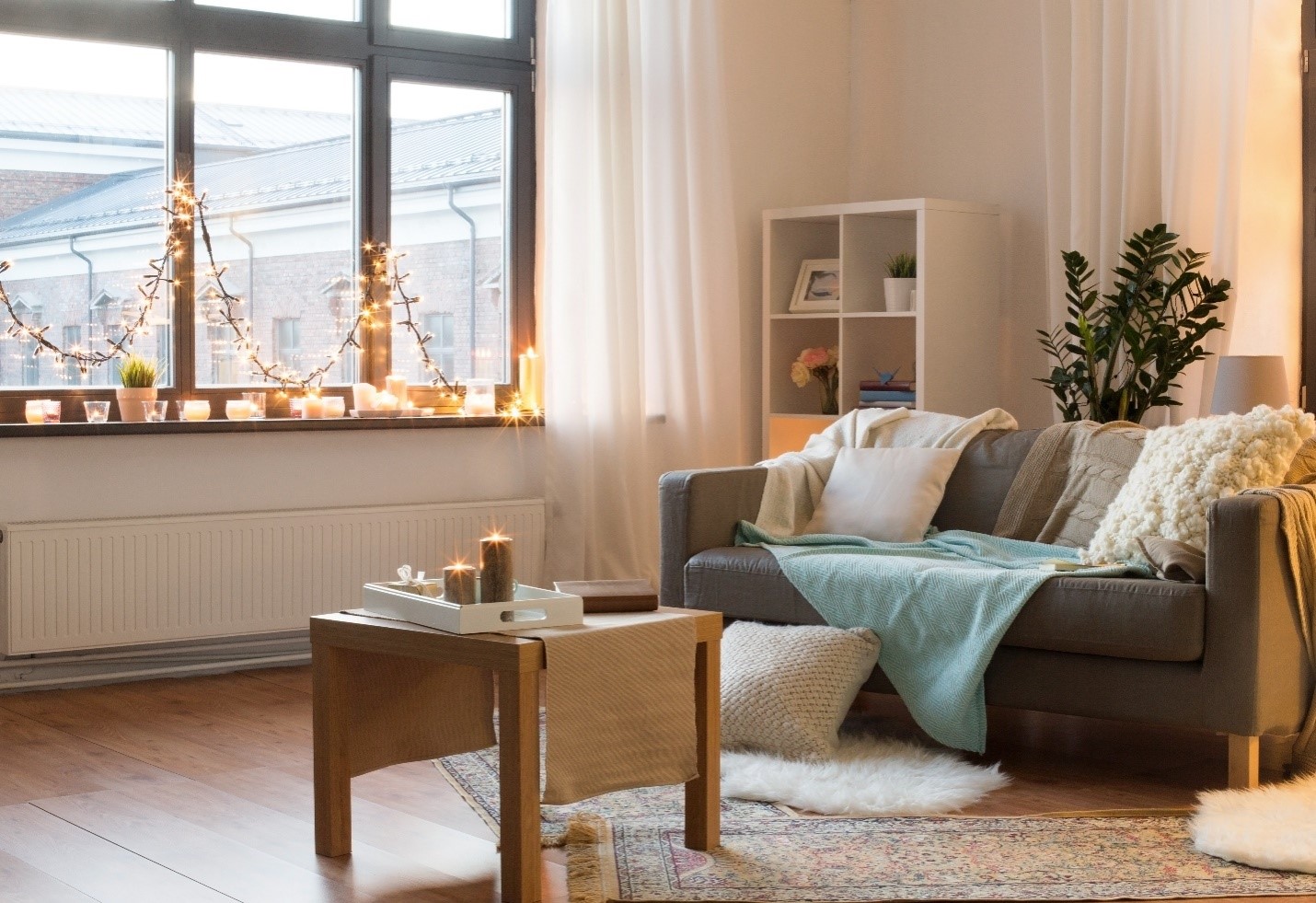 Go for a fresh coat of paint
A fresh coat of vibrant wall paint can work wonders in adding a spark of cheerfulness to your house. Opt for bright, festive colors like yellow and orange. If redoing the entire paint scheme of the house seems too costly, you can opt for aesthetic wallpapers to spruce up your home. The spacious residential quarters of Adarsh Pinecourt can look charming with a nice festive paint makeover.
Add life to the décor with beautiful lights
Diwali is called the "Festival of Lights" for good reason. This festive season, impress your guests with exquisite lighting décor for your home. You can use traditional lighting decorations like diyas, candles, and earthen lamps. If you want to give it a modern twist in a house as stylish as the Adarsh Mayberry, you can opt for twinkling fairy lights and LED lamps.
Make use of simple decorative elements 
To give your house a vibrant and warm ambiance, you can opt for simple decorative elements. Hang an intricately patterned toran outside the entrance to your home at AdarshTranqville. Make charming rangolis on the floor of your puja room and living room. You can use multi-colored color powders or even flower petals to add a splash of color to you're the floors of your house.
Give ample importance to your furniture
The most important décor element in every house is its furniture. Your sofas, carpets, rugs, and tables go untended throughout the year. Since it's an occasion of fun and frolic, you can buy some new furniture on sale to beautify your house. A quaint armchair, a brand new dining table, or a gorgeous chandelier can add to the beauty of your luxurious home at Adarsh Lakefront. Make sure all the furniture is clean and there is not a speck of dust anywhere to maintain the auspicious spirit.
Be responsible in your celebrations
Last but not least, it is important to be responsible in our celebrations in such unprecedented times. You can revamp your existing home décor to add a hand sanitizer dispenser in your living room. Widely spaced seating options and new customized masks as gifts to your guests are also good options to spread the spirit of joy to your near and dear ones.
The joy of auspicious celebrations is only multiplied when shared with others. It is important to make your home look inviting and cozy for your loved ones. After all, this is the space where you can have a sumptuous festive dinner with your family and friends. If you own a residence at the picturesque Adarsh Premia or Adarsh Mayberry residential project, it is time for you to put on your designer hat and jazz up your home décor for the upcoming festive season.