Best Location, Right Price: 3 BHK Apartments for sale in JP Nagar.
April 14th, 2023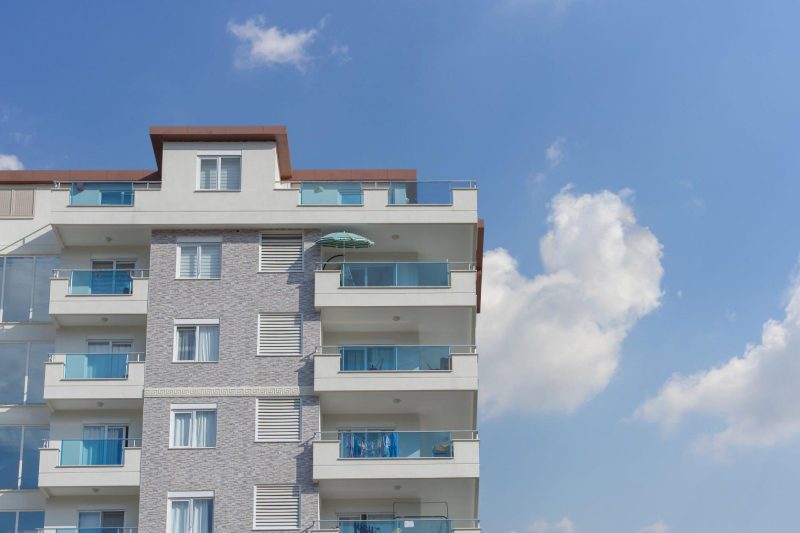 Bangalore's real estate market is on the rise due to the success of the city's IT industry. As a result, modern homes are in high demand from new-age home buyers looking to live in the city's most desirable locations. While suburbs are expanding on the city's outskirts, the cultural charm and eclectic vibe of Central Bangalore continue to make it one of the most desirable places to live. And, for those who want to live a high life, Adarsh Stratuss in Bangalore is the perfect address. With a prestigious reputation and 30-storeys of luxury apartments, this development is one of the tallest buildings in the city. 
Keep reading to discover what sets Adarsh Stratuss 3 BHK apartments for sale in JP Nagar apart from the rest. 
Luxury Living at Best in Adarsh Stratuss 
The 3 BHK apartments near JP Nagar are available in the range of 2500 sq. ft. at reasonable rates for a price for luxury living. The apartments guarantee solitude and serenity by having no adjoining walls. Enjoy a tranquil living space with your loved ones. 
Best Location, which Aids in Seamless Connectivity to the City 
Adarsh Stratuss is the perfect place for families who are looking for quiet, luxurious spaces that satisfy their demand for seclusion on the one hand and their need for easy proximity to places like schools, universities, healthcare facilities, shopping, entertainment, and other such places on the other. The neighbourhoods of Banashankari, Bannerghatta Road, Jayanagar, and BTM Layout are all located in close proximity to one another.  
In addition, the area's close vicinity to important employment centres, such as the International Tech Park (ITPB), Manyata Business Park, Electronic City, and KIADB Industry, as well as it's high-quality public transportation and road network, and its close proximity to the international airport, all contribute to the area's overall allure. 
Ultra Luxurious Apartments 
Our residences are designed for an ultra-luxurious way of life and are constructed using cutting-edge technology. The magnificent view from one of South Bangalore's tallest buildings, coupled with the class and sophistication so many desired- is the higher life.
The 3 BHK apartments near JP Nagar features: 
3 BHK Ultra Luxury Condominiums (2380 to 2515 square feet).

81% Open Space

Vaastu-Compliant High-Rise Building With 30 Floors

No common Walls between Condominiums
Amenities That Indulge You in Luxuries 
A home at Adarsh Stratuss allows you to live in the present and at your tempo, making it the ideal 3 BHK Apartment in JP Nagar, Bangalore. On days when you simply want to watch the world go by, the towering structure with breathtaking cityscape views is the ideal location to indulge your senses. 
Our feature-rich luxury residences include more than 35 lifestyle amenities, such as a Fitness Center, Sports Courts, Swimming Pool, Clubhouse, Indoor Games, Children's Play Area, Party Room, etc., all thoughtfully designed in accordance with world-class standards and the needs of residents of all ages in mind. 
Adarsh Stratuss 3 BHK apartments offer residential units to accommodate your luxury and space needs without sacrificing the quality of amenities.
Seismic Zone Compliant Architecture 
The Adarsh Group's commitment to quality is evident in every aspect of its construction process. From ensuring that the RCC (Reinforced Cement Concrete) structures are Seismic zone II compliant to creating external cores and beamless structures, we leave no stone unturned to ensure the safety and comfort of our residents. 
Our dedication to quality extends beyond construction techniques and into every detail of your home. We use only the finest materials, including imported marble, granite, and wooden flooring, to create a luxurious living experience. Our stylish bathrooms boast superior fittings, while our kitchens feature durable granite platforms. And the plumbing, electricals, communication, and safety systems are all top-of-the-line, providing you with peace of mind and a sense of security.
Adarsh Stratuss – Perfect for Urban Living 
Experience the serenity of the environment at Adarsh Stratuss apartments with our top-notch safety features prioritising protecting you and your loved ones. From home automation units to video door phones for enhanced security and dedicated security arrangements, we go the extra mile to ensure the safety and security of all our residents, especially the youngest and most senior members of our community. So rest easy, knowing that your safety is our top priority.
Conclusion 
At the Adarsh Group, we understand that quality is not just a term – it's a way of life. That's why we never compromise on our standards, ensuring that every detail of your home is crafted to perfection. So when you choose an Adarsh Group property, like Adarsh Stratuss, you can rest assured that you are investing in a home built to last and designed to exceed your expectations.
If you wish to learn more about the Adarsh Stratuss flats, including their whereabouts, pricing, and features, please contact us at +91 63649 21355 or at sales@adarshdevelopers.com,  or complete the inquiry form to receive a prompt response.