Benefits of Banashankari Living: Why Apartments in this Neighborhood are Right for You
June 22nd, 2022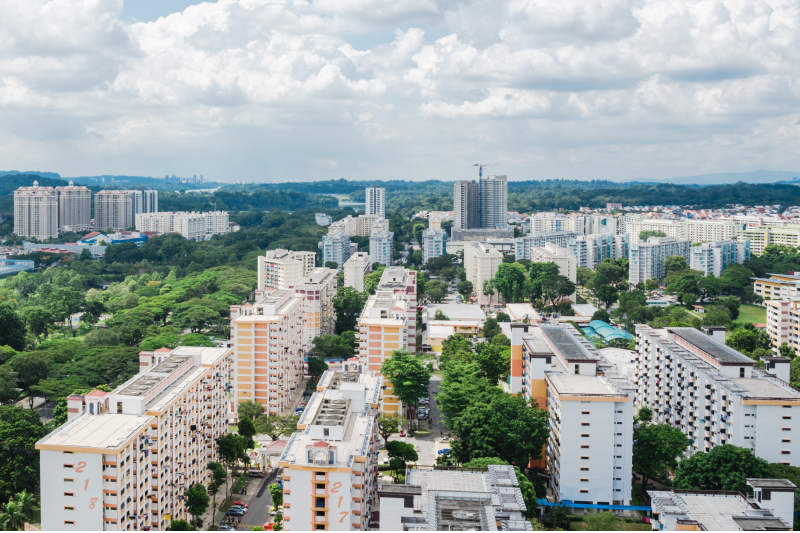 Excellent infrastructure, location, and connectivity make premium apartments in Banashankari perfect for discerning home buyers.
As per the Ease of Living Index 2020, Bangalore emerged as the top performer on the list of Indian cities with over a million. The EOL index relies upon criteria such as education, economy, affordable housing, identity and culture, water supply, public open spaces, power, health, safety, quality of the environment, transportation, and mobility, among others.
Indeed, as one of India's most progressive cities, much of Bangalore's unique flavor stems from its posh and well-developed localities, one of which includes Banashankari.
Irresistible reasons for looking at premium residential apartments in Banashankari 
Excellent neighborhood: Banashankari in South Bangalore is one of the largest and most well-planned localities in Bangalore. It lies at the junction of Outer Ring Road (ORR), Mysore Road, and Kanakapura Road. Home to the famous Banashankari Amma Temple, Banashankari, though steeped in heritage, has in recent times embraced the cosmopolitan spirit of Bangalore. With the famous Thurahalli hill and reserved forest near Banashankari, the greenery, and rolling hills, all these factors make Banashankari, a top neighborhood choice among home buyers.
Accessibility and connectivity: Banashankari offers you smooth intra-city connectivity via the Outer Ring Road. With Bangalore City Junction Railway Station about 6 kilometers away, a regular BMTC  bus network, and the Green Line Metro running close by, you can easily commute using affordable public transport. It also bodes well that the Kempegowda International Airport is conveniently 42 km away.
Infrastructure and amenities: The peaceful, affluent Banashankari neighborhood is close to healthcare, schools, higher education institutions, shopping, entertainment, and other essential amenities.  Its central location means you are never too far away from other Jayanagar, J.P. Nagar, Kanakpura, Vasanthapura, and other well-known localities. With several top companies located nearby, apartments in Banashankari tick all your boxes for a wholesome residential locality.
Adarsh Premia Apartments in Banashankari for a life of refined luxury
From the Adarsh Group, one of Bangalore's most reputed names in real estate since 1988,  comes an encore – the magnificent 24-story Adarsh Premia!
Designed for a select few who imbibe fine living as a way of life, these premium apartments in South Bangalore, at Banashankari II stage (on Outer Ring Road),  comprise one of Bangalores' finest and most luxurious living spaces. 
A match for your space needs
Set in 4 blocks,  the Premia residences comprise two phases. Phase I (G to 15th floor) and Phase II (15th to 24th floor). 
Premia's luxuriously spacious 3 BHK apartments come in eight variants, from 2050 sq. ft to 2360 sq. ft. 
If your requirement is bigger space,  the 4 BHK apartments (in four variants, from 2905 sq. ft to 3720 sq. ft.) are an ideal pick.
Convenience and community at the heart
Adarsh Premia's state-of-the-art engineering includes seismic zone II compliant – RCC structure, superior quality painting, plastering, plumbing, and electrical works. Top-quality flooring,  serene pooja rooms,  contemporary kitchens and bathrooms, fiber networks, etc., elevate luxury living to match your aspirations. 
Amenities such as gyms, yoga rooms, a jogging trail, a play area, and spaces like the grand lawn and community hall allow you to relax, socialize and rejuvenate. 
To know more about Adarsh Premia Apartments, call us at +91 63649 21355; Walk-through; email us at sales@adarshdevelopers.com, or fill in the inquiry form to request a call-back.