Bangalore real estate—what to expect in 2018
January 8th, 2018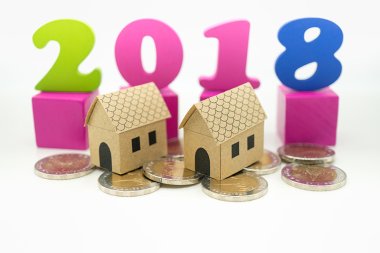 With RERA now active, GST working fine and the market also slowly and steadily climbing up, according to real estate experts, the year 2018 is quite positively fruitful for the real estate industry. Unlike the disastrous last few years where the real estate industry had hit its worst, the upcoming few years looks much more promising.
RERA, GST and REITs are all introduced by the government to improve trust in investors to invest more in real estate. Even though demonetisation in November 2016 had a cascading effect on the real estate sector, however, with GST coming in place and RERA working actively—things are definitely looking up.
One of the most important aspects of 2018 will be the availability of affordable housing options. Be it Delhi, Gurgaon, Navi Mumbai or Bengaluru—these cities have seen a decline of 18% in the home sales. The option to buy affordable homes will help stabilise the market.
37% of the properties in Bangalore will be sold at prices between 25-50 lakhs whereas almost 3% of properties in Bangalore will be sold below 25 lakhs. This budget-wise sales option will definitely benefit residential property buyers.
It has also been suggested to the property developers that in order to ensure affordable price range to residential property buyers, they can think of shrinking the sizes of the housing units or the amenities they are offering. With basic and must-have amenities, the real estate developers can offer homes to city dwellers at a much lesser rate. This is to ensure that the homebuyers are not making any compromise on the configuration. The idea is to offer a 2BHK but with a lesser unit sized area.
Where amenities are concerned, real estate developers usually offer landscaped gardens, clubhouse, community halls, swimming pools, gyms, parking slots, etc. However, when you are buying affordable homes, most of the amenities will not be offered. Many homebuyers might not compromise on this and might go for higher range properties. However, the budget homes will offer basic amenities such as parking slots, community halls and kids play area.
Along with this, the real estate experts are expecting a lot of joint ventures between different developers. Small time developers will tie-up with the big fish to ensure less loss in the market. Moreover, the developers will ensure that there are more completed projects than projects under construction. This attempt will also include faster delivery, reducing overhead debts and improved home qualities.
However, with the improvement of infrastructure and coming up of metro lines at different parts of the city, Bangalore promises a steady rise in residential property dealings. Moreover, once the metro lines get connected with the International Airport, real estate will see a huge jump.
Checkout Adarsh Developers reviews on Indian Real Estate News.
Ref:
https://www.proptiger.com/guide/post/real-estate-market-trends-as-we-enter-2018
http://www.livemint.com/Money/0FL7hW06rRFtYoaJAhCdXN/Will-the-next-5-years-see-an-upswing-in-real-estate.html
http://www.thehindu.com/business/Industry/prospects-for-2018-brighter-than-ever/article18595320.ece