This Bangalore Neighborhood Has Connectivity & Affordability Written All Over With 2 Bhk Flat Sarjapur Road
February 15th, 2023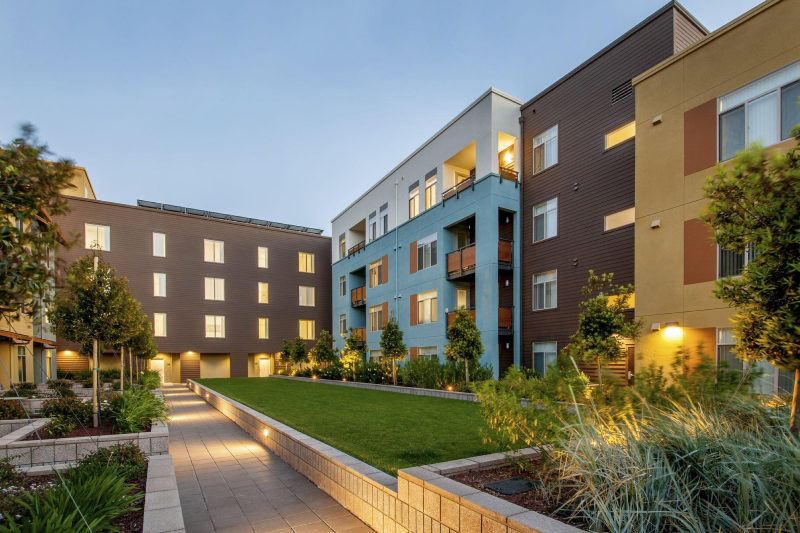 Bangalore is every Indian's dream city. The tranquil atmosphere, vibrant culture, and welcoming environment make this wondrous metropolis a must-visit. Bangalore's southeast area particularly has become a bustling hub of technology, innovation, and engagement sectors, with Sarjapur Road as the epicenter. If you're looking to explore the best of what Bangalore offers, Sarjapur Road is the place to be!
One can now experience the opportunities in Sarjapur road with one of the best real estate developers in Bangalore. The Adarsh Developers have developed a new project, Adarsh Tropica, which has 2 BHK flats for sale in Sarjapur road. The premium luxury of 2BHK houses provides the best place to live close to everything on Sarjapur road.
Explore The Significant Advantages Of Living On Sarjapur Road.
The place is a hub for growth, increased infrastructure and development. The following are the areas that grew exponentially on Sarjapur Road. The advanced developments in connectivity, IT hubs, colleges and institutions, retail stores, and health care makes the place essential to living within minimum closeness to everything.
Connectivity:

Connectivity is the key to a residence. It is one of the reasons why Bangalore is well-known as the best place to live. The

2 BHK flats for sale in Sarjapur Road

are closer to the major national-highway connectivity roads. The Hosur road and outer ring road are within 10km. The other accessibility roads, like the PRR roads and Anekal road, are near the Sarjapur residence. 

IT hubs:

The growing technology and information have set foot in Bangalore, making it the Silicon city. Most of the contribution goes to the southeast and East of Bangalore for having major IT parks. The IT parks like eco-space, Timken, Bagmane, and other parks in Whitefield, Marathalli, and Iblur are closer to Sarjapur. One can head to their workplace in less than 30 minutes from here.

Entertainment:

The centers like gaming arcades, movie theaters, and activities help you break the mundane. The innovative multiplex, total mall PVR and Inox Forum are some of the closer entertainment zones near Sarjapur Road. Apart from this, many gaming arcades like paintball and outdoor courts are near Sarjapur road. The

2 BHK flat Sarjapur Road

can benefit from other entertainment facilities like long drives to most of the outskirt resorts and places like Area 83 and pearl valley in less than 3 hours.

Colleges and Institutions:

Most international schools and Universities with better facilities are near Sarjapur road. Residing in one of the 2 BHK flats on Sarjapur road can benefit your kids in better education. The Delhi Public school, Ryan International school, Gear International, Oaks, Chaitanya e-techno school, Orchid, and Rainbow are a few on the list. Colleges like St. John's College, Christ University, St. Peters, and Krupanidhi are some of the colleges and institutions near Sarjapur road.

Retail Store/ Shopping Malls:

The malls like Forum, Total, Central, and Market square are some shopping centers near Sarjapur road. Retail stores like D-Mart, Decathlon, and others are one of the reasons you should stay near everything on Sarjapur road.

Health Care:

The best healthcare, multi-specialty hospitals like Apollo, Manipal, Columbia Asia, Naraya Health care, Rainbow Children's, and Motherhood are some of the best hospitals near Sarjapur road.
Come live in Adarsh Tropica!
Stay close to the IT hub and Escape to the outskirts in no time. The Adarsh Tropica has the exclusive 2 BHK flats for sale in Sarjapur Road. The project is well-built with amenities like Party Halls, Gym, Pool Room, Indoor Games court, Aerobics, Table Tennis and Badminton Courts, Health Club, Lawn Tennis Court and Multiplay Court, Kids Play Area, Jogging Track, Play Lawn, Meditation Pods, and Wellness / Yoga Lawn.
The site specifications for two types of 2 BHK flats for sale include
| | |
| --- | --- |
| Type | Super Built-up Area (SBUA) |
| Smart 2 BHK | 925-930 Sq.Ft |
| Premium 2 BHK | 970-980 Sq.Ft. |
Adarsh Tropica dwells on the benefits of living close to everything. It makes living Bangalore life a reality with its 2 BHK flats for sale in Sarjapur Road. So book your new homes of comfort and serenity. Get the best pre-launch offers and step into the house of your dreams.
For the best offers and bookings, visit our website.
To contact our sales team, email us at sales@adarshdevelopers.com or call us at +91 6364921355.