Banashankhari—An Evergreen Property Investment Destination
October 9th, 2017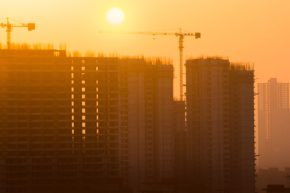 Bangalore holds the distinction of being one of the culturally rich regions of Karnataka and South India. From its rich cultural heritage to today's upscale and luxurious high-rises, Bangalore has changed with changing times. What if you can invest in a real estate in an area, which balances the best of both words?
Banashankari commonly known as BSK is one such region that highlights the rich cultural heritage of the city and balances it with the modern cosmopolitan Bangalore, we all know today. As a suburb near to South Bangalore, Banashankari is one of the prime investment destinations for both commercial and residential real estate investors.
Phased development—The USP of Banashankhari
Banashankari with its strategic location in South of Bangalore has been named after the famous Banashankari Amma Temple. As a region, Banashankari is probably one of the rare areas in Bangalore city, which has always been known for its phased development works and sub divided into phases and blocks for immaculate planning. Banashankari has 6 different stages where the first three stages were inhabited and developed early and the 4th, 5th and 6th stages highlight the modern real estate development of the area. Covering the vast stretch of area from Mysore Road to Kanakapura Road, Banashankari is an ideal investment destination in South Bangalore.
While the first stage of Banashankari is well known for the Ramanjaneya Temple and attracts religious tourists from across the globe, the second stage is a commercial hotspot in close proximity to Jayanagar. The second stage is also a well known cosmopolitan hub and an ideal commercial real estate investment center.
Banashankari 3rd Stage includes the regions of Hosakerehalli to Kathriguppe, which is sub divided into 3 phases and 9 blocks, making it a well planned suburb of the city. Engulfed by Mysore Road to Kanakapura Road and surrounded by Jayanagar and J.P Nagar in the East to areas like Girinagar, Rajarajeshwari Nagar in the West, Banashankari remains an evergreen investment destination for both residential and commercial real estate.
Banashankari—An educational hub
Banashankari is home to a number of well known and reputed educational institutes and colleges. Some of the prominent educational institutions located in Banashankari include the likes of BNM Institute of Technology, NSVK College, Sushrutha Institute of Nursing, Institute of Business Management & Technology. With some of the well known institutions attracting students from all over India, the area offers a good rental price for residential real estate located closer to the educational institutes. It is no surprise that investors looking for rental income prefer real estate locations closer to such educational hotspots allowing them to reap the advantages of higher rentals.
Impressive intra city connectivity makes Banashankari an ideal realty destination
The one thing that is on the mind of many real estate investors and buyers is connectivity. Banashankari checks all the boxes offering good connectivity options to almost all parts of the city. The passage of Bangalore Metro across Banashankari once the project gets completed will further enhance the connectivity to all areas of Bangalore. With a distance of 45 Kms to the Bangalore International Airport and around 7.5 km from Bangalore City Railway Station, Banashankari offers a premier location at the right price for most real estate buyers and investors.