How Are Amenities Indispensable to Modern Real-Estate Projects?
December 21st, 2020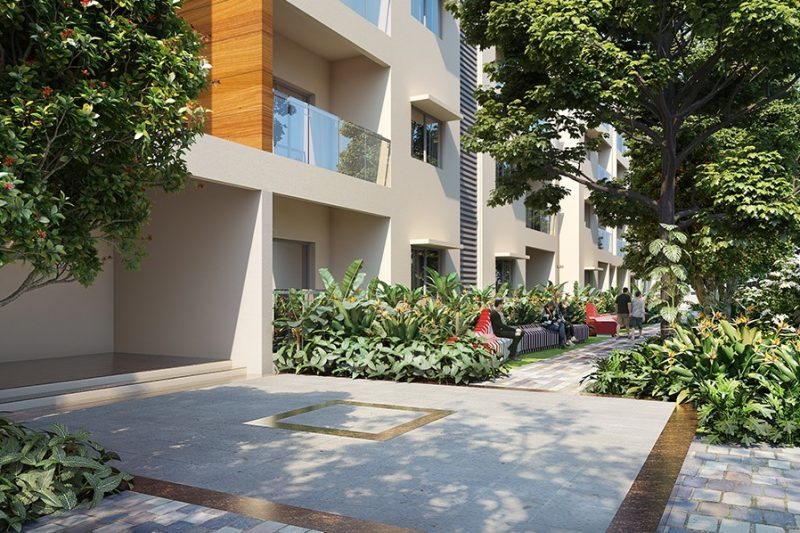 Urbanization has brought a new face into our living spaces. Across the country, the available lands are now utilized for home construction, and the builders are now focusing on converting extra spaces within the building premises into various kinds of amenities for the families residing.
Why are Amenities Inevitable?
Top-notch amenities are now a popular scene, especially in the gated communities, which therefore enhances the community spirits in the current busy world. The urban lifestyle obliges a certain number of amenities and complementing the needs; most luxury builders in the nation bring almost everything in the business to build their brand name.
The soaring income levels and dynamic lifestyles are the reasons for home-buyers to aspire for a resort-like experience. As a millennial, the need for amenities is slightly higher compared to the boomers, mainly due to lifestyle change. But, finding the time to make the most of the amenities is a tough task, reflecting the busy work life, everyone comprehends now.
What Advantage Does Amenities Bring to Builders in Attracting Families?
Amenities act as a subtle stage in connecting families in gated communities. Moreover, outdoor amenities such as basketball, football, and tennis courts help the residents to connect via games and other annual tournaments. The leisure time at the outdoor amenities will create a socializing trait in the kids, as it is extremely important for the current generation.
However, there are certain values amenities bring to the lives of residents, as people find an essence of fulfillment when they take account of the amenities provided. It brings that belief in families not to go out all the time for recreational activities. Similarly, mandatory amenities such as 24 hrs security and CCTV surveillance provides a secure environment for the residents.
Gardens, lawns, open spaces, and clubhouses bring that relaxing community feeling and improve the socialization effectively. Another trend that has been noticed recently is that two-thirds of the projects in the metropolitan cities in the country emphasizes greenery by allowing importance to nature and its tranquility.
Buyers now are lured by the plethora of amenities proposed by the builders, and diverse vogues of amenities are now brought forward. Furthermore, several large projects are now built in phases, and all having amenities in common. For builders, the maintenance cost of these amenities often costs a sufficient amount and projects that offer various amenities add an extra charge, especially when the units have swimming pools, large garden area and other unique common amenities.
Even though amenities add a bonus to your apartment, it's sensible to choose projects that have amenities which can be used by you and your loved ones. However, power backup, parking facilities, safety and security are mandatory facilities for an apartment.