AdarshPinecourt: Live in The Lap of Luxury and Abundance
September 3rd, 2020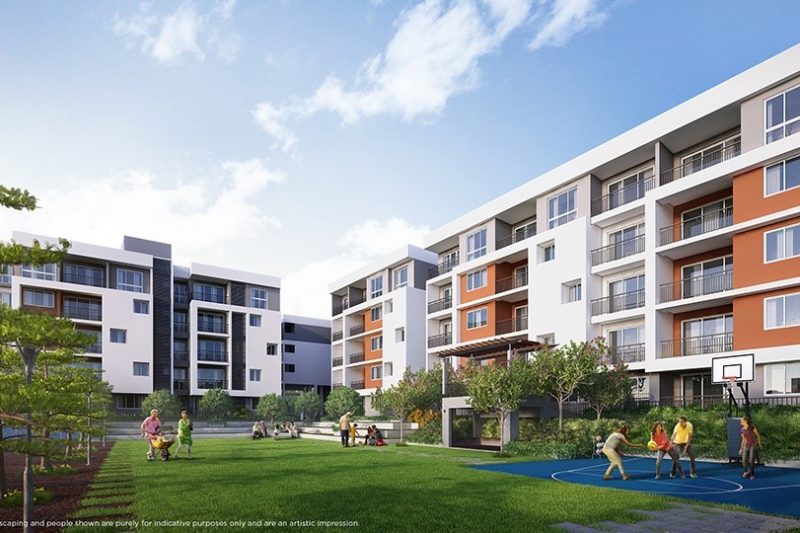 It is the ultimate wish of every homeowner to have a luxurious space they can call their own. With Adarsh Pinecourt, this no longer has to be a distant dream. A plush lifestyle, nestled in the lap of peace and calm is right at your disposal. Live your life king-size at this gorgeous residential offering from the Adarsh Group in the beloved city of Bangalore.
At Adarsh Pinecourt, you get the optimal blend of comfort and practicality. Its calculated proximity to the nerve centre of the bustling city is convenient. It also keeps you strategically removed from the madding hustle and bustle of the city so that you can get a break from your busy schedule. Surrounded by modern architecture and sprawling acres of greenery, Adarsh Pinecourt is the ideal living space from people from all walks of life.
A reputed architect of dreams and hopes for over three decades
The Adarsh brand does not believe in just constructing lifeless buildings. They are the makers of dreams and hopes. The group has garnered a stellar reputation in the last 32 years. They are known for their attention to detail, flawless architecture, and a personal touch. Adarsh Group ensures that your home is nothing short of paradise.
Adarsh Pinecourt is one of the latest offerings of the group. It comes with a variety of housing options, with numerous 2, 2.5 and 3 BHK apartments available. At Adarsh Group, meticulous designing goes hand-in-hand with genuine care for the homeowners. The residential units are designed to provide maximum comfort and joy to every individual.
Step up the art of your living with the most luxurious property in the city
The ambitious Adarsh Pinecourt project was made public in January 2019. Its completion has been tentatively marked for February 2022. Situated at one of the most coveted locales of Bangalore, this residential complex is an amalgamation of all things nice. It provides a homeowner with a luxurious lifestyle at a minimal pocket pinch.
Adarsh Pinecourt is the epitome of a tranquil lifestyle. Thanks to a convenient location and impeccable designing, the residential offering lets you live life to the fullest. It aims to serve as a happy community bubble in itself. A well-knit neighbourhood, well-ventilated apartments, and an excellent view are some of the features this complex promises to add to your life. Its brilliant connectivity to the rest of the city means you no longer have to worry about long commutes.
Find your inner peace and discard the mundane lifestyle once and for all
It is easy to tire out your spirit in the hustle and bustle of the concrete jungle. Living at Adarsh Pinecourt makes sure that your lifestyle replenishes your will to be happy every single day. It helps you stay detached from the mundane monstrosity of city life. A plush green landscape is all around you. Peace and happiness descend into your life as you spend quality time with your friends and family as an aura of elegance wraps you in a warm embrace.
Affordability is a big highlight of this property. Who says you cannot experience quality living within your budget? Adarsh Pinecourt helps you realise your dream of a fine living experience. A sense of warmth percolates through the very concept of community living. You can connect with your inner peace and immerse yourself in transcendental tranquillity.
Thus, Adarsh Pinecourt is the perfect gated community complex that you have been dreaming of. It offers a fairy tale lifestyle for one and all. It is what you and your loved ones deserve to cherish for the rest of your life.