Adarsh Tranqville- A Unique Combination of Old-world Charm and Contemporary Design
May 8th, 2020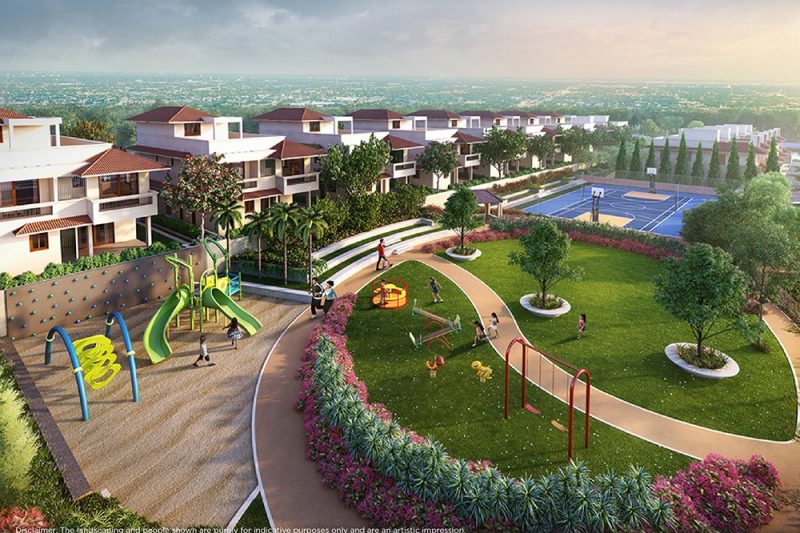 Adarsh Tranqville is a gated community consisting of 106 villas located in Hennur-Bagalur road, North Bengaluru. True to its name, the serenity of the location and the old-world charm of the residential units provide a perfect getaway from the chaos of the city.
The most delectable feature of Adarsh Tranqville is its unique combination of old-world charm and contemporary design. The property boasts of the modern design elements of a plush resort along with retaining the intimacy and the old-world charm of a small community. The quiet environment, natural settings, and the state-of-the-art amenities lend the place an old-world vibe that is so rare to come by in modern homes.
Each residential unit has a sprawling garden and backyard to ensure that there is an abundance of greenery and serenity surrounding your home. There is a 50 ft long garden overlooking the living and dining spaces and a 46 ft wide backyard in every villa.
A Meticulous blend of Classic and Contemporary Design
The meticulously designed villas of Adarsh Tranqville are a perfect specimen of what true contemporary design is. Every single aspect of the design elements ranging from construction to finish and fittings symbolize modernity, detail, and superior design components. Right from plastering, plumbing, flooring, electricity, civil work to designing doors and windows, interiors, etc every small detail has been designed to match up to the complete conception of exquisite contemporary design.
While the detailed design catering to the needs and tastes of modern dwellers is the highlight of the property, there are plenty of components that lend a certain charm and vintage vibe to each house. The gardens and backyards, the positive vibe of the community, and the serene and tranquil location of the property complement the modern elements perfectly.
Quirks & Perks of Tranqville
Adarsh Tranqville has all the modern indoor and outdoor amenities which offer an evolved living experience. The sports amenities concentrate on physical health and well-being and ensure that the residents have ample avenues to build and maintain a healthy lifestyle. The amenities include table-tennis courts, jogging tracks, swimming pools, etc concentrating on physical health and well-being. On the other hand, amenities like spa centers, meditation centers, health clubs, etc. contribute to mental peace and relaxation. There is also a convenience store within the community, which makes it easy for residents to purchase day to day groceries and other items.
To feed the recreational appetite of the residents, It includes an indoor play court, multipurpose hall, poolside, conference halls, gymnasiums, billiards court, aerobics hall, and many more.
Adarsh Tranqville offers a perfect blend of serenity, luxury, contemporary design, and old-world charm. The lush green surroundings naturally ventilated villas, and the presence of open spaces make it the perfect choice to experience an evolved lifestyle.
RERA No : PRM/KA/RERA/1251/446/PR/181210/002211