Adarsh Savana – The Hidden Gem Amongst Plots for Sale in Bangalore
April 20th, 2022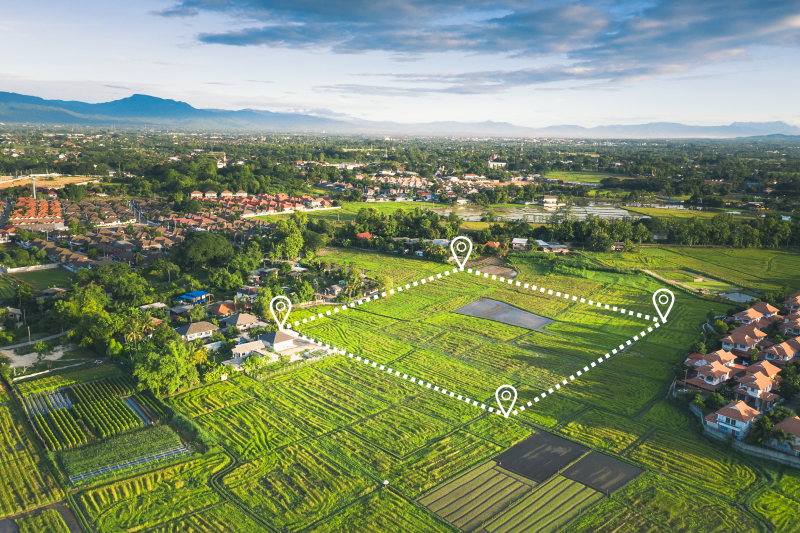 Of the many options that home buyers have, nothing can quite compare to the exclusive charm of living on your own piece of land. Whether it is a coming-of-age, cherished dream, or your close-knit family needs more space, owning a plot has always held fascination among homebuyers who fancy living in a custom-made dream home. 
From the eclectic to minimalist; from modernist to culturally rich traditionalist; rustic, boho-chic, or glam, building your own home gives endless possibilities to style it as you like it, as an extension of your personality! Not to mention the pride and joy that living on your own plot of land brings. 
With its ample space, great weather, top-notch infrastructure, amenities, and vibrant community, Bangalore is one of the best places to buy a plot – be it for building your own home or as an investment.
A Feature-Packed Offering From Adarsh
If you are looking for plots for sale in Bangalore, Adarsh Savana – is one of the hidden gems. A premium gated community located in North Bengaluru's Yelahanka Extension, Adarsh Savana is the first-ever plotted development project by Adarsh Group –  a name equated with trust, quality, and consistency in the construction and delivering exceptional quality homes, offices, and hotels since 1988.
Plots for sale in Bangalore's Adarsh Savana are set in three unique categories. Starting from  Sapphire (measuring 30'x40′ – 1,200 sq.ft.), to Ruby (30'x50′ – 1,500 sq.ft.)  and Diamond (40'x60′ – 2,400 sq.ft.), The plots are designed to be affordable and match your individual budget and space needs.
Adarsh Savana plots score high on project amenities, location, and connectivity. Spread across luxurious 99 acres of green land, including 11 acres of lush landscaping, palm tree avenues, pedestrian walkways, parks, and open spaces, you are in the midst of your own personal paradise.
What Makes Adarsh Savana Stand Out
The property's charm lies in the exclusive 44,000 sqft clubhouse with lifestyle amenities catering to all age groups and interests. The aesthetically designed meditation pavilions, spas, fruit orchards, and themed gardens are guaranteed to soothe your senses and invigorate the mind. 
Game areas, skating rinks, children's play zones, swimming pools, and gyms to burn the extra calories elevate living experiences to international standards of excellence. Adarsh Savana amenities, including restaurants, party lawns, and multipurpose- halls, give you ample opportunities to socialise and network within your circle and build new friendships over a game of mini-golf, followed by a cuppa coffee.  
Adarsh Savana plots for sale in Bangalore are close to the Kempegowda International Airport. With leading educational institutions, commercial and entertainment hubs, and healthcare facilities, all conveniently located and easily accessible within a small radius,  residents enjoy an excellent quality of living without the intrusion on their space and privacy. In fact, the project is a few minutes away from the Padukone-Dravid Centre for Sports Excellence.
About Adarsh Group
The Adarsh Group's long-standing commitment and focus on implementing the highest standard of construction quality,  internal and external amenities, and critical infrastructure facilities such as water supply, drainage, electricity, and communication guarantee the best-in-its-class living experience. Every Adarsh  Group project is a product of meticulous planning and fine attention to detail to meet customer expectations.
The time's right to own your premium piece of land with Adarsh Savana plots. To know more about Adarsh Savana, call us at +91  63649 21355; email us at sales@adarshdevelopers.com, or fill in the enquiry form to request a call-back.