Adarsh Premia- Offering a truly Premium Lifestyle
May 6th, 2020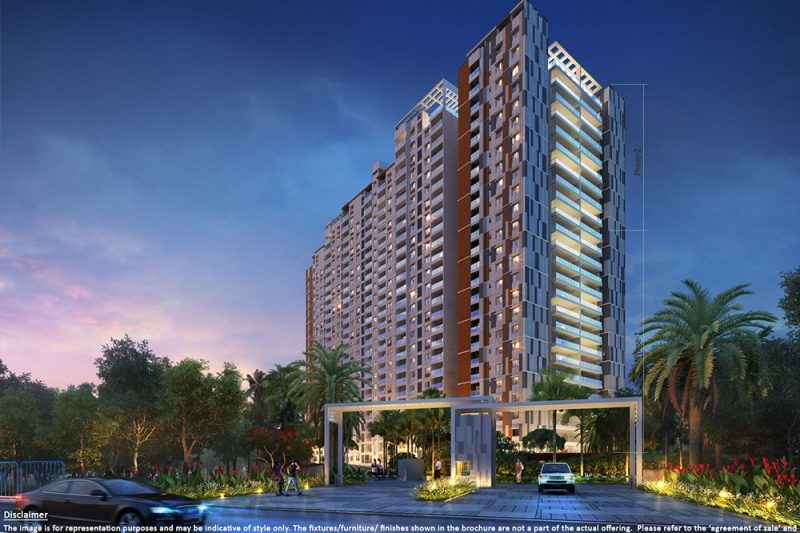 Adarsh Premia is a spacious property consisting of 3 and 4BHK residential units, which are furnished with nuanced elements of lifestyle making for truly premium living. Located in Banashankari, Bengaluru, the property finds itself in the vicinity of schools, colleges, hospitals, and the currently under construction metro. Adarsh Premia offers a truly understated, modern, nuanced, well-defined, and evolved residential units that appeals to all your senses.
The most sought-after feature, which also makes this property stand out, is the one of a kind premium lifestyle and standard of living it offers to urban dwellers. This property provides functionally chic premium units which are just the perfect fit for today's multi-dimensional housing requirements. These homes boast of contemporary design, state-of-the-art facilities, situated at a great strategic location.
Let us take you through a tour of Adarsh Premia its indoor and outdoor amenities, salient features, and the overall environment that make it a truly premium residential unit.
Facets of Adarsh Premia:
Adarsh Premia is replete with premium features and amenities. Let us take a detailed look at some of the features of these premium houses:
Scene and Landscape: The strategic location of Adarsh Premia provides a great advantage and convenience for the home buyers and dwellers. The property has all the essential avenues and amenities in its vicinity. The added benefit is the closeness of the property to the JP Nagar metro station. Bengaluru is one of the busiest cities, and an IT hub tends to have a lot of chaos and traffic; therefore, the metro would enable people to sidestep the traffic. The presence of Zen gardens and backyards not only lend a picturesque landscape but also lends a sense of peace and serenity to the house.
With work and life going through a paradigm shift in today's day and age, the definition and functionality of our houses need to adapt and evolve. At this juncture, the interiors of our house have gained a new set of importance; therefore, we at Adarsh Premia pay special attention to our interiors. Right from the quality of materials to the finishing and look of the interiors, every detail is meticulously designed to cater to both the perceptions and requirements of the homebuyers. Imported marble in the living and dining spaces lends a certain level of finesse and elegance to space. There are spacious bedrooms and a fully operational modular kitchen which adds a touch of luxury and comfort.
Adarsh Premia offers several amenities that take care of your physical, mental and recreational well-being that includes a swimming pool, tennis court, clubhouse, yoga hall, community hall, library, health clubs, aerobics hall, gym, table-tennis courts and many more.
So that was a small tour of the Adarsh Premia, which redefines the definition of premium living. The spacious interiors, exemplary amenities, and all the state-of-the-art facilities will make your investment in this property completely worthwhile.
https://www.adarshdevelopers.com/projects/residential/adarsh-premia.php
RERA No. Phase 1: PRM/KA/RERA/1251/310/ PR/170915/000155