How Adarsh Lakefront Apartments Make Home Work from Home seem Lucrative than Work from Office
April 17th, 2020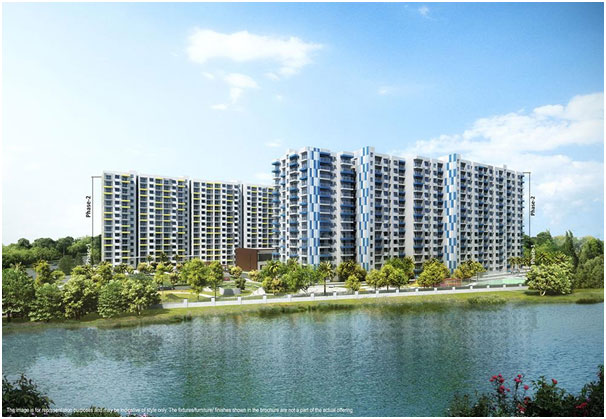 In the wake of a global pandemic, everything we have ever known is seeing a paradigm shift. One such aspect of our lives that is undergoing a complete overhaul is our work patterns, all the organizations and individuals are now switching towards the work from home option.
With this new shift in work pattern, it's important to have a space that both motivates and provides a feeling of comfort while working from home, one such property that offers such a space is Adarsh Lakefront apartments. Adarsh Lakefront apartments offer the perfect homes, which are a blend of serenity, picturesque exteriors, and extremely comfortable interiors.
Adarsh Lakefront located in Marathahalli Bengaluru has a scenic view of Saul Kere Lake while being in the vicinity of major IT companies and MNCs making it a perfect abode for work from home. The property is surrounded by a dedicated 50 acres of land for birds and aquatic life along with the lush greenery surrounding it. Adarsh Lakefront offers 2, 3 and 4 BHK luxury residential units. The apartments range from 1341 sq ft to 2917 sq ft. It offers innumerable indoor and outdoor amenities like gymnasium, tennis courts, aerobic halls, health clubs, banquet halls, yoga centers, Spa, and many more.
Let us take you through salient features, amenities and the overall environment that make it a perfect abode for work from home.
Work from home would require you to spend a huge chunk of your day indoors which makes the indoor amenities an extremely important aspect of your house. Therefore, we at Adarsh Lakefront have ensured that every apartment is laced with state of –the art technological appliances, tranquil and aesthetically pleasing interiors, exquisitely designed living and dining spaces, and fully functional, restrooms, utility areas, etc.
The outdoor amenities which are within the township ensure that you experience both superior as well as an efficient lifestyle. These amenities are in your vicinity and offer multiple options for optimizing your physical and mental health and well-being.
These amenities include well-equipped gymnasiums, swimming pools, tennis courts, basketball courts, aerobics and yoga centers, badminton court, and many more which are exclusively dedicated to physical health and well-being. On the other hand, amenities like, multi-purpose halls, gardens, banquet halls, etc take care of the recreational and cultural aspects of your lifestyle.
So that was a small tour of the Adarsh Lakefront apartments, which are the epitome of modern homes curated for the urban dwellers providing the perfect blend of luxury and spaciousness. The location, comfortable interiors, functional amenities and the overall greenery surrounding the property make it the perfect residential choice for work from home.