Adarsh Group – Building Stable and Sustainable Homes since 1988
April 12th, 2021
We at Adarsh group have gained and maintained the reputation of being one of Bengaluru's premier real estate developers in the past 32 years. We are proud of our expertise in developing state-of-the-art residential, commercial, hospitality and SEZ projects. We are honored to have become a symbol of architectural brilliance and structural excellence.
Our staff at Adarsh group have put on enough hardwork, one brick at a time to build stable, secure, environment friendly structures that enable luxurious, yet sustainable lifestyles.
We target the prime pockets of the city to develop projects and are well known for our meticulous planning and exemplary quality.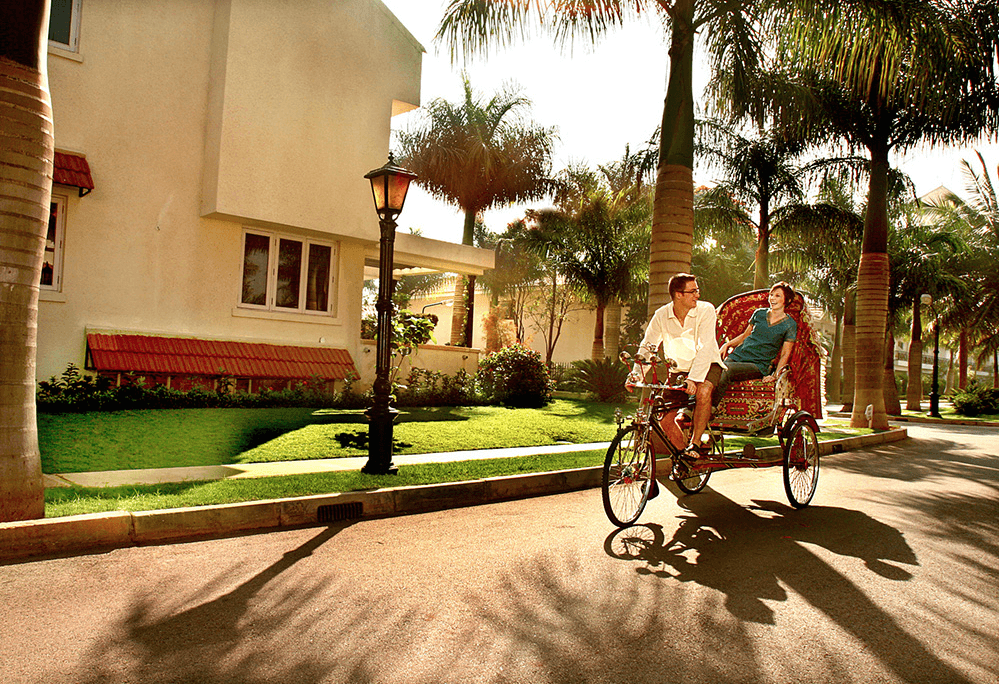 Our Timeline
We have left our indelible mark in the real estate industry from 1988 through our commitment to quality and innovation. Here is a brief overview of our timeline and achievements:
1988 – Our company founded by Mr. BM Jayeshankar and Mr. BM
1990 – We conceptualized and built our maiden residential apartments venture, Adarsh Manor.
1996 – Our next venture, Adarsh Palace, a residential project in Bengaluru was the first of its kind with landscaped spaces and clubhouse.
1998 – We at Adarsh Group relentlessly pursued our passion for creating extraordinary living spaces and built Adarsh Palm Meadows, our first ever premier gated villa community.
2004 – Our first step into the hospitality industry – the Adarsh Palm Meadows Club with guest rooms was inaugurated.
2005 – We further expanded horizons by commencing development of a premier township with villas, offices and residences which came to be known as Adarsh Palm Retreat.
2007 – We doubled our strength in the hospitality sector by signing up to build Shangri-La Hotel in Bengaluru.
2010 – The star business hotel, Adarsh Hamilton built in this year was another feather in our cap.
2013 – Our Adarsh Palm Retreat project won the CREDAI Award for "Best Villas and Row Houses".
2015 – Our chairman won the Realty Plus Scroll of Honor for "Luxury contribution to Real Estate".
2015 – Our luxury hotel, Shangri -La was inaugurated in the Silicon Valley of India.
2016 – Shangri–La won the Best Hotel Award in the city at the India Hospitality Awards West and South.
2017 – Our Chairman and Managing Director BM Jayeshankar was honoured with the CREDAI award for Outstanding Contribution to Real Estate sector.
2018 – Another prime project by us, Adarsh Palm Acres won the Times Business Award for the best sustainable luxury villa project.
2019 – We at Adarsh Group were awarded the title of "India's fastest growing Brands" – by Asia One.
2019 – We won the Times Business Award for the Best Villa Developer.
2020 –The Economic Times has awarded us  "Best Realty Brand 2020-2021"
Our Milestone Project's!
Some of our key, stand-out residential projects under Adarsh Group are:
Adarsh Greens
Adarsh Greens is our latest offering, a sprawling residential community that caters to the millennial generation and is built over 26 acres of lush, green land replete with natural beauty. The 1 and 2 BHK apartments exhibit modern, cutting-edge infrastructure while the surroundings preserve the natural elements and open spaces.
Adarsh Palm Acres
Adarsh Palm Acres is another contemporary residential township which is the outcome of robust research and sensible strategy of our team at Adarsh Group. Being built on the principle of comfort and sustainability, the modern villas overlook a lush green park that is a treat for sore eyes. It boasts of all modern amenities such as banquet hall, swimming pool, and tennis court.
Adarsh Palm Meadows
Conveniently located near Varthur road in Bengaluru, the exquisite residential complex has luxury homes that promise premium lifestyle. The Victorian styled villas customized to modern tastes surrounded by serene greenery and world class amenities are the ideal choice for the perfect abode after a long day of work.
Mission and Vision of the Adarsh Group
We have been striving over the years to offer quality homes, office and hotel spaces to our customers that can elevate lifestyle and exceed expectations.
Over 6000+ customers are confident and inspired by the Adarsh Group. All our past and future projects are driven by imagination, innovation and most importantly customer satisfaction.
Our Brand Pillars:
Trust – Customer satisfaction is the cornerstone of all efforts as we endeavours to craft homes for lifelong happiness.
Quality – Pivotal philosophy that defines every Adarsh home with quality standards that define industry benchmarks.
Consistency – Every home built is a product of meticulous planning and fine attention to detail to meet customer expectations.