Why Is Adarsh Greens A Perfect Destination for Millennial Lifestyle?
December 14th, 2020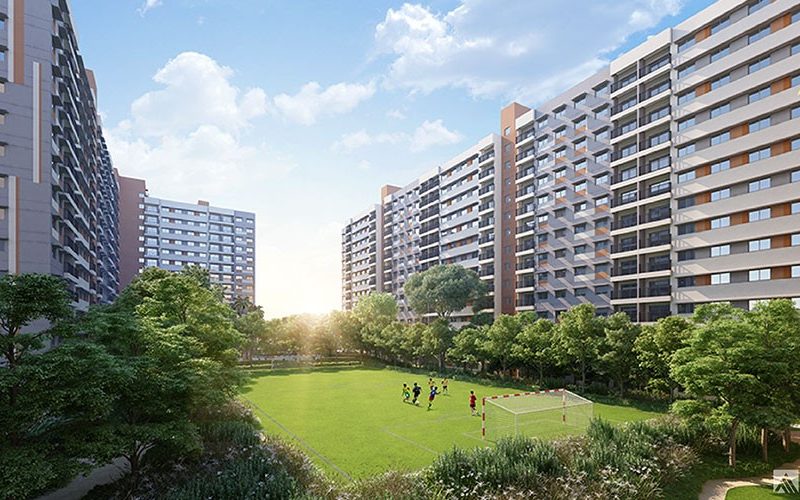 Millennials are the key target demographic for most of the apartment communities. They are continuing to reshape the housing market every day. Furthermore, millennials have already entered those years where they can begin their own families and settle down.
However, there are certain elements the millennials look for in their apartments, such as pet-friendliness, prime location, community events, amenities, environment friendliness, and more. At Adarsh Group's new venture named Adarsh Greens, located nearJakkur Lake, Kogilu, they designed homes inspired for the millennial generation.
Adarsh Greens focused on bringing in modern living with a touch of natural beauty. Offering 1 & 2 BHK apartments, their architectural brilliance will win over millennials hearts by a long mile. Blending urban spaces with the aura of forests, Adarsh Greens indulges your senses to spend more priceless time with your loved ones.
Location Matters
Being located near to most of the important sections of the city, Adarsh Greens is nearly 15-20 mins drive to Manayata tech Park, Kempegowda International Airport, Aster CMI hospital, Columbia Asia Hospital, Elements Mall, Garuda Mall, Galleria Mall, Esteem Mall, Kirloskar Tech Park, Greenfield Public School, The HDFC School, and Delhi Public School.
Contemporaneous Millennials
Millennials are always keen on sustainability, and Adarsh Greens is the ideal address for them. A well-functioning water conservation system, best in class ventilation, vast open area, and efficient usage of living spaces are few key advantages Adarsh Greens offer to their occupants.
Evolving Lifestyle
Often, millennials find time listening to music, reading books, playing outdoor and indoor games  and more, hence amenities are crucial for their leisure time. Here at Adarsh Greens, a plethora of amenities are provided, such as amphitheatre with a large lawn, meditation deck with lily pond, outdoor sports courts for badminton, golf, tennis, football, cricket, and basketball along with other basic amenities like pools, parks, paw parks and more.
Advantage Millennials
At Adarsh Greens, homes are built as per the modern standards of living; therefore, materials of construction are carefully chosen keeping in mind that it will have to be in  harmony with nature and remains a great investment for years to come.