Adarsh Astria – Encouraging apartments for an active lifestyle with 60% open space.
April 17th, 2020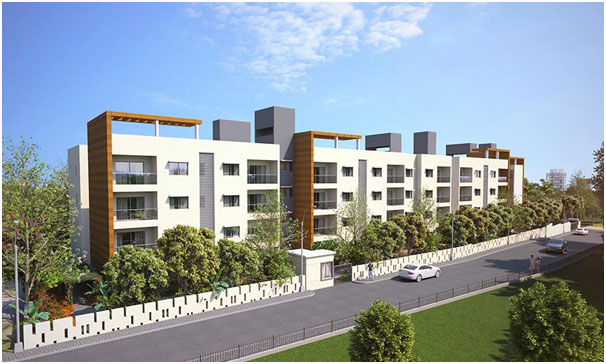 Located in the heart of one of the oldest, most beautiful suburbs of Bengaluru, Banashankari, is the pristine property of Adarsh Astria. It boasts of more than 60% green spaces, ample sunlight, natural ventilation, beautiful scenery, and unparalleled tranquillity.
Adarsh Astria is a boutique consisting of 39 exquisite residential spaces of 2 and 3 BHKs. Along with luxury and natural assets; it offers innumerable indoor and outdoor amenities.
Let us take you through a tour of the entire property, its indoor and outdoor amenities, salient features, and the overall environment which makes, every apartment a one that encourages an active lifestyle and provides massive open spaces to complement it.
Open Spaces, surroundings, and Elements of Nature:
Adarsh Astria is surrounded by nature and greenery. The open spaces and surroundings don't just provide a beautiful sight but also encourage an active lifestyle, it motivates inhabitants to lead a healthier lifestyle and incorporate morning walks and meditations.
At Adarsh Astria, you can now have your morning walks and evening meditations amid lush green surroundings and a plethora of open spaces.
Other aspects of the open spaces which make elevate the lifestyle and the experience of habitation are vehicle-free spaces, bamboo gardens, ambient lighting, and great ventilation. Floral walk gardens and meditative gardens contribute effectively towards encouraging an active and energetic lifestyle.
Indoor and Outdoor amenities for an Evolved Lifestyle:
The life of most of the modern, urban dwellers is extremely hectic, and sedentary leaving little to no scope for an active and healthy lifestyle involving outdoor activities. Therefore, we at Adarsh Astria have curated a living space replete with amenities that aid the inhabitants in leading a healthier and more active life.
The indoor and outdoor amenities provide make for a perfect combination of elements that contribute effectively towards motivating and encouraging you to lead an active life. There is a multiplay court, jogging track, activity zones, gymnasium dedicated towards physical fitness, health and exercise. On the other hand, floral walk, youth corner, bamboo garden, meditative zen garden are dedicated towards mental health and well-being.
So that was a small and comprehensive tour of the Adarsh Astria, offering a residential space that is curated to optimize your lifestyle and provide a plethora of amenities coupled with plenty of open spaces that provide ample opportunities to switch to a healthy lifestyle.