Adarsh Astria – Embrace Sophistication and Serenity At Once
January 15th, 2021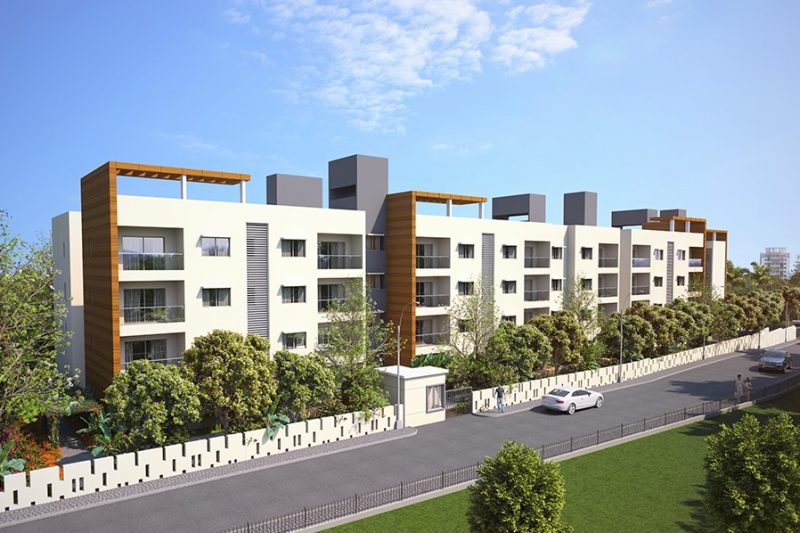 As modern culture prevails around the world, space is considered as a luxury and smart living. Builders now strive to create a larger-than-life picture from the regular grid to bring-in authenticity and elegance in their work to stand out from their competitors.
With Adarsh Astria, Adarsh Group setup a divine property at the centre of Banashankari, one of the oldest suburbs of Bengaluru. With the sophisticated touch, the boutique living has 39 beautiful 2 & 3 BHK soulful residences which value the quality of nature's serene culture.
Blend of Warmth & Serenity
Adarsh Astria's design speaks the contemporary styles with the right quantity of warmth and serenity just by the family's comfort. With the residence's aesthetics and the functions, Adarsh Astria offers a luxurious livable space to the families. The elegance of nature's charm and harmony proffers that bonus for residents to enjoy the lushness.
Ample Greenery
Surrounded by the lushness of green, Adarsh Astria offers the perfect location for your morning and evening walks, meditation sessions, gatherings etc. The freshness of the morning bliss can be felt right from the living space. The open space garden and the thick, lush greenery sums up the value Adarsh ushers for nature. With the proper amount of ventilation and lighting, Adarsh Astria has up to 60 % green spaces on the property.
Plethora of Amenities
Flaunting a well-equipped gym, a children's play area, multiplay court, a multi-purpose hall, meditative zen garden, party lawn, bamboo garden, and more, Adarsh Astria has set up the amenities for the residents to revel in. A perfect property for families to enjoy the subtler things in life. Adarsh Astria let you choose your life you want it to be.
At Adarsh Astria, the living spaces are built with enough thoughts to pass fresh air and natural light. Thus, Adarsh Astria will bring that balance of nature and remains a great property for the future.