7 Markers of a Luxury Apartment in Bangalore
November 9th, 2020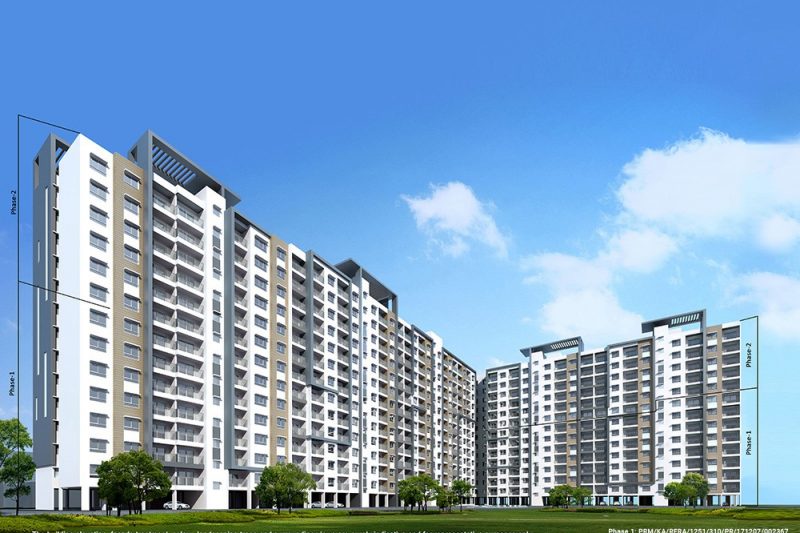 Bangalore is one of the most coveted urban settings for a luxurious home. There are many residential projects in Bangalore that have made fine living a reality. However, it is important to spot the real markers of a luxury property. Are you hunting for a premium luxury apartment such as Adarsh Mayberry or Pinecourt for you and your family? Here are 7 important signs you must look for:
Apartment area
The primary indicator of a luxury apartment in Bangalore is its floor space. Vast space allows you to live your life in style and comfort. So, always make it a point to ask for the blueprint of the house. It will give you a better idea about the apartment area. The basic infrastructure of the apartment must have ample room. Then, your home can accommodate a large number of residents and visitors. A sprawling balcony, guest rooms, and spacious rooms are important in any luxury residence.
Gorgeous view
What is a luxury apartment without a beautiful view? Open balcony lawns with a breathtaking view of the city skyline are a dead giveaway of a luxury apartment. Look for apartments having multiple balconies. Alternatively, floor to ceiling windows that allow you to gaze into the sunset is also a good option. A thoughtfully crafted residential project like Adarsh Pinecourt gives you just that.
Airtight security
One of the key reasons why people opt for luxury residences is to ensure maximum safety and security for their loved ones. A well-planned luxury complex is like Adarsh Lakefront offers state-of-the-art security measures. High-end CCTV systems, smart locks, and safety alarms are a staple of luxury apartments. These measures ensure you are safe from any kind of water-logging, fire accidents, or theft. Fenced perimeters and trained security personnel are also available on the property.
Excellent connectivity
Most luxury apartments offer ease of access to the rest of the city. Convenient connectivity via road, rails, and the air is a must. This facility allows you to reach your place of work easily without getting stuck in excessive traffic. Further, daily amenities like shopping malls, schools, and medical facilities are also usually available in the vicinity.
Smart Home technology
Luxury apartments have forever been touted for making your life easier. So, high-tech Smart Home features are sure to accompany any reputed luxury property. This includes advanced features like motion sensor lighting and smart thermostat. Further, high-end kitchen and bathroom amenities are also included in such homes. Does the property you are looking at have double ovens, a kitchen island, heating drawers, and marble bathtubs? Then you can be sure of having found a genuine luxury apartment in Bangalore.
Additional luxury amenities
Luxury apartments are not worth their value if they do not come loaded with additional facilities. A complex as sophisticated as Adarsh Premia always aims to provide you with an excellent quality of life. To give you the feeling of spending your life in a lavish resort, every luxury apartment complex should have some charming amenities. These can include a spa, pet clinic, gym, outdoor pool, a kid's park, mini theatres, and so on.
Overall aesthetic and décor 
Last but not least, the overall décor and aesthetic of a property speak volumes about its class. Top-notch crown moldings and designer interior fittings are some tell-tale markers of a luxury apartment in Bangalore. Always take a keen look at the architectural excellence of the property. Only then can you deem it in the luxury category.
Thus, a minute survey of any property in Bangalore is bound to give you an idea of whether it is a luxury apartment or not. Any property that ticks off on these 7 markers is worthy to be called your lovely abode.