5 suburban localities in Bangalore that are perfect for real estate investment
January 17th, 2018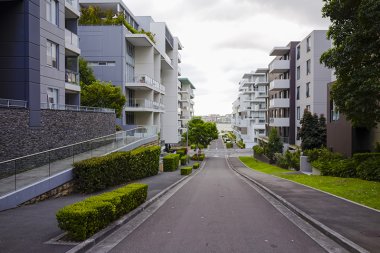 Due to its amazingly pleasant climatic conditions, IT opportunities and dynamic lifestyle, Bangalore has always been a homebuyers' favourite destination. People find Bangalore a perfect place to settle down and lead a comfortable life. Moreover, Bangalore now occupies 40% share of the IT industry. And also, Bangalore has always been a blue-eyed-boy for the real estate developers. No doubt you will find India's top developers building residential and commercial properties one after the other.
As the main parts of the city have become overcrowded, the perimeter of the city is now constantly expanding. What earlier was considered as a far away village or a suburban hamlet, is now part of the main city.
Few of the suburban locations that are now a booming market for real estate investment are listed below.
Hennur
After the Bangalore International Airport shifted to Devanahalli, Hennur became one of the popular residential destinations. Located in the northern part of Bangalore, a number of high-end gated communities are coming up in this area. The roads are also well developed. Moreover, Hennur is well-connected to the airport that is slowly making this location an expensive residential destination. There is an expected rise of 15-20% in the property prices in the coming years.
Yelahanka
Located in the northern outskirts of the city, Yelahanka currently has 150 finished and ongoing residential projects. Earlier well-known for having the Air Force base and other Defence areas, Yelahanka came into limelight after the Bangalore International Airport shifted to Devanahalli. To top it all, Yelahanka now has a few good hospitals, top schools and shopping malls as well. At present, the average property price varies around Rs. 5000 per sq. ft.
Nayandahalli
After the construction of the Purple line metro that connected Nayandahalli to MG Road and Indiranagar, this place became quite famous. Even though Nayandahalli is a new entrant in the demanding real estate market, it has witnessed a sharp hike of 36% in the last few years. At present, the average price of real estate property is around Rs. 5,400 per sq.ft.
Chandrapura
After the construction of the elevated expressway, Chandrapura has become a hotspot for the real estate developers. Located in the extreme southern part of Bangalore, Chandrapura is just 8 kms from the IT hub of Bangalore—Electronic City. In the recent times, a lot of residential and commercial projects are coming up at reasonably affordable prices in and around Chandrapura circle. You will find both budget-friendly residential flats priced around 23 lakhs and high-end gated luxury projects with all the modern amenities. One of the main reasons for Chandrapura's growing popularity is its well-connectivity with other neighbouring locations such as Bommasandra, Anekal, Jigani, Attibele and Hosur. Even the top real estate developers are coming up with gated villas and multi-storied residential buildings. Good roads along with improving infrastructure such as schools, hospitals, shopping malls and banks have increased the property rate index from Rs. 2600 /- sq. ft. to Rs. 4000 /- sq. ft.
Kengeri
Even though Mysore Road had a slower start compared to other real estate destinations, Global Tech Village IT Park changed the entire scenario. This stretch now has top real estate developers coming up with a number of residential apartments. However, what stole the show is the Satellite town of Bangalore—Kengeri. Located along Mysore Road, Kengeri is just 14 kms away from the city centre and lies on the western side of Bangalore city. Owing to its strategic location and proximity to Global Village IT Park, there has been a sudden rise in the property price rates. Kengeri is also well-connected to NICE Road. Moreover, the Namma Metro corridor is expected to stretch from Nayandahalli to Kengeri. Also, few of the top educational institutions are situated here. The entire area is now seeing a boom of affordable residential properties with all the modern amenities.