5 localities in Bangalore that will get affected with the dawn of Metro
January 8th, 2018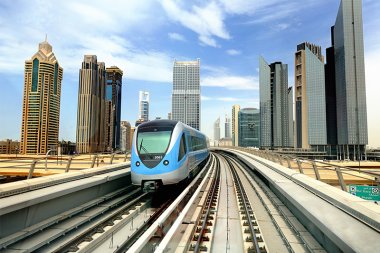 For almost over a decade, Bangalore Government has been building its metro corridor across the city to increase commuting facilities for its city dwellers. After Delhi metro, Namma Metro by Bangalore city is the second longest operational metro network. With the growth of metro network connectivity at different parts of the city, Bangalore currently offers an exclusive real estate market for investors. Apart from the IT industry that pulls in a huge amount of crowd, infrastructural development is also adding major contribution to the fast development of real estate in Bangalore.
The major objective of Namma Metro is not only to connect key locations of Bangalore with each other; it also aims to help commuters reach designated places such as IT/Business Parks, hospitals, schools and shopping malls. With metro lines coming up at different parts of the city, the government wants to offer a hassle-free and time-saving travel.
Real estate market being one of the most volatile industry is extremely affected by the metro line constructions. The property prices have seen an increase of up to 30% from a mere 12%. Places that were earlier ignored by real estate developers, overnight became hotspots only because of metro line constructions.
With the completion of Phase 2, the lines connected East Bangalore to North and South Bangalore. Currently, the Purple Line and Green Line serve over a distance of 35 kms and cover 41 stations. One section of the Purple Line connects Baiyyappanahalli to Mahatma Gandhi Road and another section runs between Mysore Road and Magadi Road, whereas the Green Line connects Sampige Road to Yelachenahalli. The Red Line from Gottigere to Nagawara, the Yellow Line from RV Road to Bommasandra and the Blue Line from Silk Board to K.R. Puram—are still under construction.
Increase in connectivity due to metro lines showed drastic growth in real estate in different locations of Bangalore. Few of the locations are mentioned below:
Byappanahalli
Placed adjacent to Indiranagar, Byappanahalli was earlier a sleepy community. Today, it is one of the hotspots for real estate demands simply due to improved infrastructure and metro connectivity. Namma Metro built its first metro station on the arterial Old Madras Road that can be accessed by commuters from both the sides of the highway. Within a span of few minutes, city dwellers can reach MG Road via Byappanahalli from Indiranagar. Thus Byappanahalli has become a preferred destination for residential property buyers simply because of its improved connectivity. Currently, the property prices of this area are ranging somewhere between Rs 4,500 to 6,000 per sq ft. Moreover, Byappanahalli is placed just 5 kms away from Manyata Tech Park, one of the most well-known tech parks of Bangalore. Software professionals would definitely prefer to stay in a central place like this.
Outer Ring Road
Last year, investors had decided to invest 100 crores to build a metro line along the Outer Ring Road. After much thought and deliberation, it was decided that the new metro line will run between Central Silk Board to KR Puram via Outer Ring Road Corridor. The project is supposed to benefit 4.5 lakh people who work at different Tech parks or business parks, schools, malls, hospitals, etc. There will be 13 stations along the entire ORR corridor stretch. This means there will be an increase in demand for residential properties along these stations.
Whitefield
When ITPL came up in Whitefield area, the entire locality started changing. Villas and high rise apartments started coming up. Now with Metro line having one of its major stations in Whitefield in the near future, real estate prices are pumping up more. Even though Whitefield was considered to be the highest rising tech points in Bangalore, it was not free from infrastructural difficulties. The traffic was massive with narrow and congested roads. It will be a huge relief once Metro lines come up. Owing to this, the outskirts of Whitefield area also saw a sudden rise in real estate development.
Gottigere
The red line will be a 21.25 kms stretch connecting Gottigere to Nagawara. Gottigere was earlier a suburban location that was hardly in limelight. Now with the red line construction in progress, lots of real estate developers have started building projects along the Gottigere-Bannerghatta Road stretch.
Mysore Road
The first metro line which connected Byappanahalli to Mysore Road gave the latter a huge boost in the real estate sector. This suburban part of Bangalore offers affordable residential investment options. Road connectivity and infrastructure is also improving on the Mysore Road stretch. Metro lines and the Peripheral Ring Road have been creating high amount of interests among city dwellers to invest in real estate properties along Mysore Road. Moreover, with the construction of Global Village Tech Park off Mysore Road, it has given rise to a number of software professionals to choose Mysore Road as their residential option.
Ref:
https://content.magicbricks.com/property-news/bangalore-real-estate-news/improved-connectivity-boosts-residential-demand-in-byappanahalli/55642.html
https://en.wikipedia.org/wiki/Namma_Metro
http://sites.ndtv.com/property/3003-2/
http://blog.pinclick.com/real-estate-growth-around-metro-corridor-positive-impact-on-real-estate/
http://www.thehindu.com/news/cities/bangalore/busy-road-between-kr-puram-metro-and-railway-stations/article19678099.ece