3 BHK Apartments In JP Nagar For Leading A Luxurious Life
August 22nd, 2022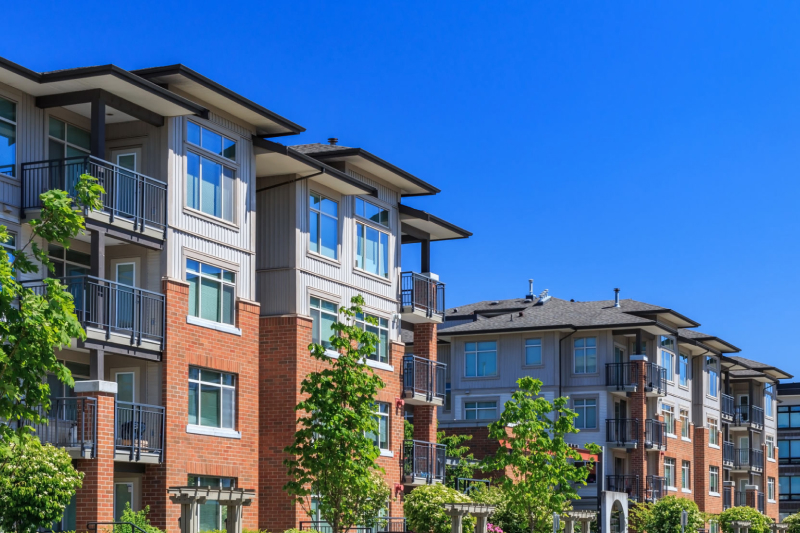 Emerging on the top as Bangalore's No.1 residential area in the south, JP Nagar is flooded with facilities and civic amenities for anyone seeking a luxurious Bangalore lifestyle.
A couple of years ago, buying a home was considered an emotional affair, but now it is a more sort of calculative and financial investment. With an all-time high rate of migration, job opportunities, and consistent development of the city, the real estate market is always occupied, and more and more projects are congruently growing with the city.
Whether you are a first-time buyer or a second investment seeker, the JP Nagar real-estate market has something for everyone, from simple 1 BHK flats and spacious 2 BHK flats to luxurious 3 BHK condos in the area. JP Nagar has an array of options for buyers. 
Coupled with the old charm and new amenities like adequate transportation facilities, infrastructure, entertainment and commercial hub, IT parks, and others, JP Nagar is an ideal locality in South Bangalore to invest in 3 BHK Apartments in JP Nagar.
Why Should You Buy 3BHK Apartments In JP Nagar? 
Love The Morning Strolls?
Leaving in JP Nagar gives you the leisure of not rushing out in the morning anymore; you can quietly enjoy the morning breeze in nature amidst the green parks and refresh for the day ahead. 
Like To Keep Your Options Varied
From luxury to affordability, JP Nagar caters to the housing needs of various categories of buyers. From affordable 2 BHK apartments for nuclear families to 3 BHK Luxury Apartments in JP Nagar for a classic lifestyle, you can pick the one that falls in your bag. 
If you have lived in Bangalore, you would very well know the infamous Bangalore traffic that would want to make you curl up in bed and never leave the house. 
With high connectivity to the South Bangalore hubs like Kumaraswamy layout, Banashankari, Jayanagar, Bannerghatta, and Whitefield, it offers several connectivities throughout the city. 
The accessibility to the outer ring road, metro, and Arterial roads will make community anywhere easier. 
Dive Into World-Class Cuisines
Too tired to cook at home? No worries, you have a wide choice to pick from. From Cafe Coffee Day, Pakashala, Barbeque Nation, and Levels to Pasta Street, you can satiate your cravings from world-class restaurants, cafes, and bistros serving delicious cuisines.
Quality Academic Institutions Right Next Door
A reason that attracts most young parents to settle in JP Nagar is the academic proximity. Many prominent educational institutes, including Orchids International School, The Brigade Primary & Secondary school, Clarence Public school, Presidency composite PU college, RV technology & Management college, IIM, and many more notable others, are in the easily accessible distance.
Offering the comfort of contemporary living and a modern lifestyle. Adarsh Stratuss Luxury Apartments in JP Nagar is the perfect option with so many amenities to enjoy.                                  
The luxurious 3 BHK condo comes with super interiors, imported marble, all basic utilities, and conveniences you could ask for, making them ideal for those who want to live in an upscale environment without having to break the bank. 
Additionally, the building itself is well maintained and the traditional yet modern architecture makes it an appealing choice for living in a vibrant neighbourhood.
The added luxury amenities at Adarsh Stratuss apartments include a spa, gymnasium, pool, children's play area, multipurpose hall, aroma garden, and various others you would expect in a modern apartment complex. There is also 24/7, strict three-tier security coverage available to all Adarsh Group apartments. 
If you are looking for a luxurious place to call home, Adarsh Stratuss apartments are the perfect option. The luxurious condos come in TYPE A1 to A4 variants with a carpet area ranging from 2380 sq. ft to 2515 sq. ft to fit in with your peaceful lifestyle. 
For more information about Adarsh Stratuss, call us at +91 63 6492 1355 or +91 80 4134 3400; email us at sales@adarshdevelopers.com or fill in the inquiry form to request a call-back.