10 Big Home Renovation errors to avoid
February 12th, 2018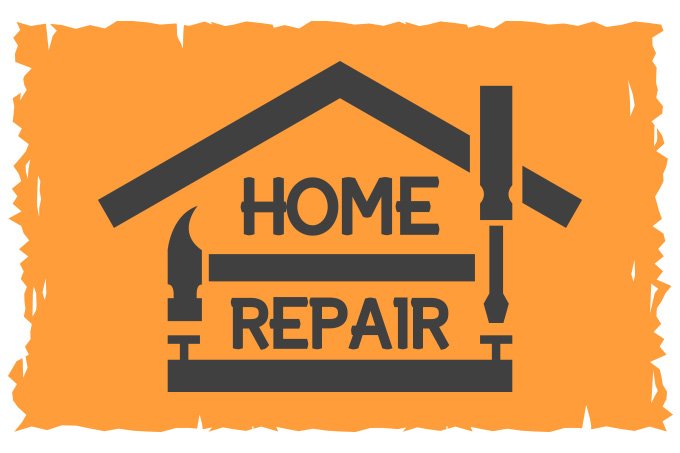 Home renovation is essential for further sustenance and home owners need to be clear on expectations, plan well in advance and budget for unforeseen requirements in order to achieve the desired renovation.
It is indeed exciting when you decide to renovate your home, after all it is about bringing a new look and feel to your home. There are two options for home renovation depending on the extent of renovation—do-it-yourself (DIY) and hiring a professional. More often than not as home owners we tend to commit few errors even as we go with either of the options. Well, we have listed some of the more important errors you could avoid and save yourself a lot of trouble –
Rush can crush: Sometimes we take an impromptu decision and get excited about the renovation, more often than not this could end up in a distasteful experience for home owners. Renovation requires a proper assessment of current status, research on various remedial options, a well-laid plan in place, the right contractors, a realistic budget estimate (with provision for unforeseen changes) and yes, a fair timeline for completion. Unless you think through the process and come up with a fool-proof execution plan, home renovation process could end up giving the exact opposite of what you planned for in the first place.
Money, matters: Once the assessment is done you will know the number of areas to be renovated. Sometimes you may have too many areas (from bathroom, kitchen, living room to ceiling and floor) to renovate, this is where you prioritise based on your budget and time. Budget, if not estimated well enough, will be a cause for concern during the renovation process. Overshooting of budget midway through the renovation process could be really disastrous, so it's important to execute to the plan. As a back-up, it is recommended to set aside 1.25X times your estimated budget.
Cheap materials, bad news: It's easy to succumb to purchase of inexpensive materials that are sub-standard. Low standard materials might look good on the surface but are a definite no, simply because they will not hold to their promise and give away midway. It is very important to buy materials that comply with standards and are energy efficient. It is recommended to buy 10-15% additional material for ceilings, walls and floors.
Expertise over DIY: Do-it-yourself is a trend among home owners, but it is important to not get over enthusiastic and not tread into areas where you do not have the expertise. Even relatively simpler tasks such as painting the walls should be outsourced to professionals if you are not confident about doing it well. DIY without experience and expertise can end up giving unfavourable outcomes and worse, can cost you heavily on time and money.
No prep, no success: No matter how simple or complex the renovation process is you must do the prep work before. Prep work helps you avoid several issues that can interfere with your daily life. From painting of wall to modification of kitchen to a complete makeover of the bathroom, prep work ensures your daily routine is not affected. A simple example of prep work is buying covers to protect your furniture and beddings when painting walls. Another advantage of prep work is that it helps you stick to the schedule and might as well save you money.
Underestimating professional help: For more complex renovation process, it is logical and smart to hire a professional. Professionals are not only good at what they do but also have a macro-view of the entire renovation plan and know where to start and where to end. If your home requires renovation in multiple areas, the professional will know what to prioritise and how to go about it, his or her experience helps avoid messing up with the plan.
Not vetting professionals: Having decided to go with a professional, it's important to verify on the back ground and experience of the professional. If time permits, have one-on-one chat to really understand the professional and also treat that as an opportunity to communicate your aspirations on the renovation. As far as possible, go with professionals who have been hired and vetted by your network of family and friends. Never forget to look carefully through the terms and conditions of the contract before the commencement of work.
Over-relying on Trends: Too often, as home owners we are attracted to and fascinated by what's selling on the market as far as trends are concerned. There is an overload of information on trends and it can be a daunting task to choose the ''perfect'' one. It's important to realise that not all trends live forever; it's their nature to keep changing. Go with trends that are neutral and are relatively long standing, neutral trends are a safe bet as they can be changed as per needs at a later stage.
Avoiding Green: Do not opt for material only by their looks and cost, it's good to opt for eco-friendly material. Eco-friendly material and appliances, even if costly, are the better options and will set you on a path to a healthier living. Home renovation is a great opportunity to turn green and healthy so opt for materials from the energy efficiency and sustainability point of view.
Overbuilding dips value: Sometimes, excitement can take over and you may end up going overboard on the design, materials and implementation of the renovation process. Overbuilding will add to additional costs and may contribute to lesser return on investment (ROI) at the time of selling home.
Home renovation is a major step to ensure your home remains strong, looks rejuvenated and feels desirable but this major step requires precaution, careful assessment and planning. Once the plan is in place, the execution has to be to the dot without major deviations, this helps you achieve your dream renovation within the budget and timeline. Do keep in mind that while it is absolutely fine to desire home with great look and design it need not undermine other neighbouring homes—blending well with neighbourhood makes it even more pleasant to live.